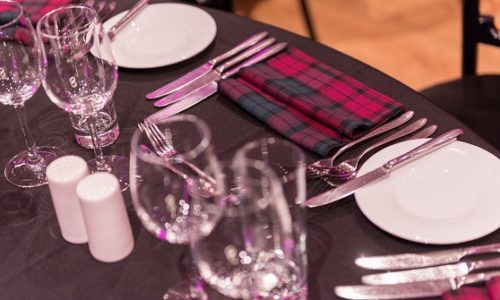 A virtual toast to Burns for 2021
As we cannot gather in person to celebrate Burns Night this year, many have turned to online events as people across Scotland and beyond still want to celebrate Robert Burns' life and work. But as we long for times when we can get back to celebrating in real life, we've been reminiscing to past events at our venues. In 2019 and 2020 we were honoured to welcome DWF, a leading global provider of integrated legal and business services, to Edinburgh Castle for a Burns supper. We've spoken to Louisa Langley, DWF's Head of Business Development and Marketing for UK and Ireland, about their Burns Night celebrations last year.
Who attended the Burns supper?
In 2020 we celebrated Burns Night in the Jacobite Room at Edinburgh Castle. The room is a contemporary space with truly stunning views across Edinburgh; and we were blessed with fantastic weather on the night so the views across the city were second to none.
The Burns supper was hosted by our colleagues in Edinburgh and Glasgow. Over 70 colleagues and clients of DWF attended, and being able to network informally with our clients in one of the best venues in the UK, all while celebrating Burns, was extraordinary!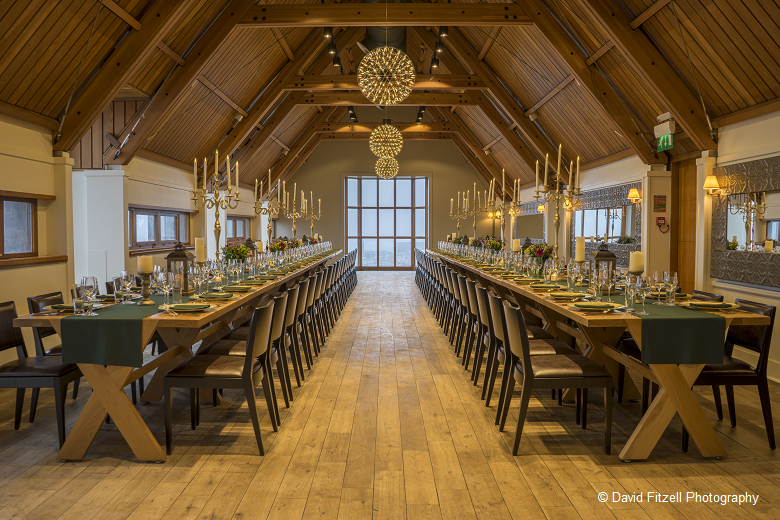 Can you tell us more about the evening?
After being welcomed to the castle by a piper, we enjoyed arrival drinks in the adjoining Redcoat Room. All guests also had the opportunity for a private viewing of the Scottish Crown Jewels which was really special. The Jacobite room décor was stunning and was set up beautifully with two long tables for guests.
The usual stirring and traditional Burns Night speeches were delivered throughout the evening, including, of course, the Selkirk Grace and Immortal Memory.
What was on the Burns supper menu?
The food was a real highlight. We opted for traditional Scottish fare, which was absolutely delicious. For starters we had cock-a-leekie soup, followed by haggis, neeps and tatties with whisky sauce, for our main course. This was, of course, piped in in the traditional way before a rousing performance of the Address to a Haggis.
As always, no Burns Supper is complete without cranachan, followed by a selection of Scottish cheeses. The whole Burns supper was a real feast; it's safe to say we all dined like kings and queens at the castle!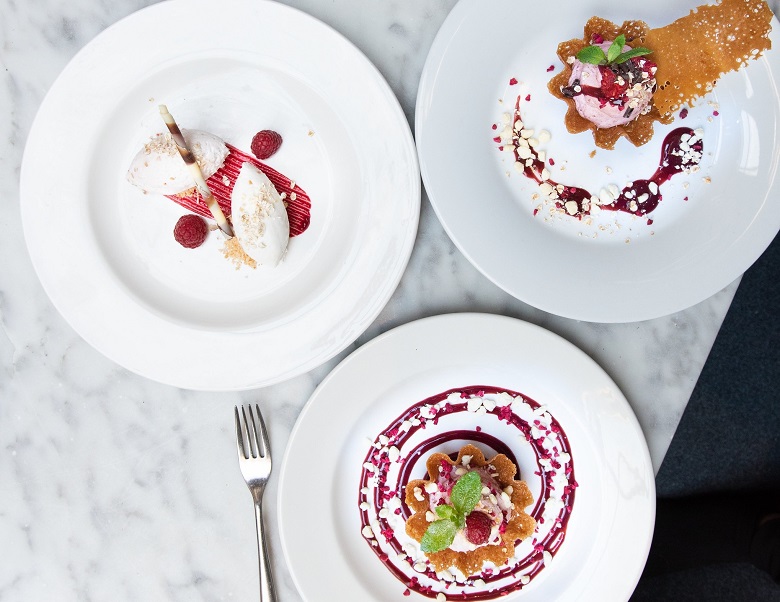 What makes holding an event at Edinburgh Castle special?
The opportunity to visit Edinburgh Castle 'out of hours' was really appealing. We were able to showcase how fantastic Edinburgh is as a city, not just to our clients but also to our colleagues from south of the border.
We chose Edinburgh Castle as we wanted to make sure our event was as appealing and atmospheric as possible. Who could say 'no' to the opportunity to dine at one of the most unique venues in the country?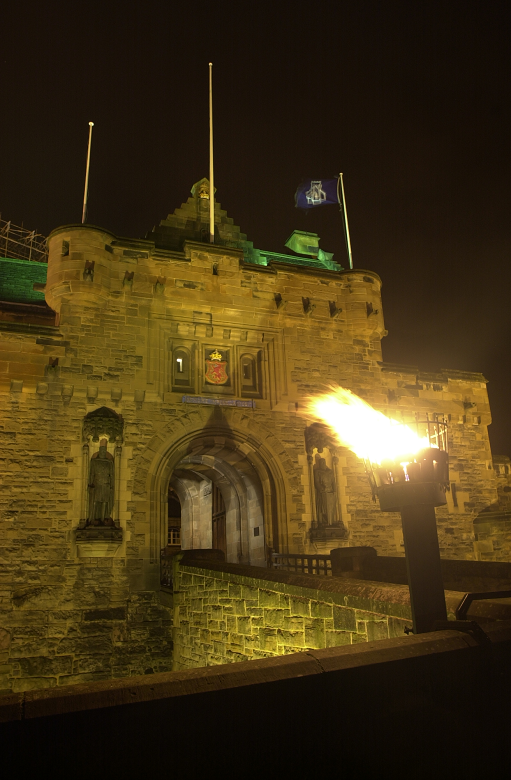 What is booking an event with Edinburgh Castle like?
The events team at the Castle were absolutely first class – both in terms of the booking process, and also in terms of how well they looked after us on the night. One attendee described it as "the best event that DWF has ever done" – and so we are so thankful for such a wonderful evening.
While DWF are really disappointed not to be celebrating Burns Night at Edinburgh Castle this year, we absolutely hope to be back at Edinburgh Castle for Burns Night in 2022!
Make your own cranachan
The in-house catering team at Edinburgh Castle, Benugo, which produced the Burns Supper for DWF, has given us the recipe for the traditional Burns Night dessert: cranachan. It's easy to make and really delicious.
Cranachan Ingredients
568ml/ 1-pint Double cream
100g Fresh Raspberries
100g Caster sugar
25ml unpeated malt whisky
10-20 g pinhead oatmeal
Fresh raspberries to garnish
Fresh mint
Method
In a heavy bottomed pan add the sugar, raspberries and whisky. Place on a low heat until the sugar begins to dissolve, and the raspberries start to crumble. Continue to cook until well reduced and a syrupy jam-like consistency is achieved. Set aside and allow to cool.
In another heavy bottomed pan, place the oatmeal and maintain a steady gentle heat, moving the oats, not the pan until they are evenly toasted, again set aside to chill.
In a large mixing bowl, whip the cream till soft peaks, fold in the cooled raspberry and whisky mix, checking the flavour as you fold to suit taste.
Serve sundae-style, piped into a glass with layers of crumbled shortbread and garnished with fresh raspberries, mint sprigs and the toasted oatmeal.
Alternatively, serve de-constructed in quenelles with shortbread crumb, garnished with fresh raspberries, mint sprigs and toasted oatmeal.
While you're here, why not take a look at some of the other recipes from the team at Edinburgh Castle.