An Interview with Jamie Frame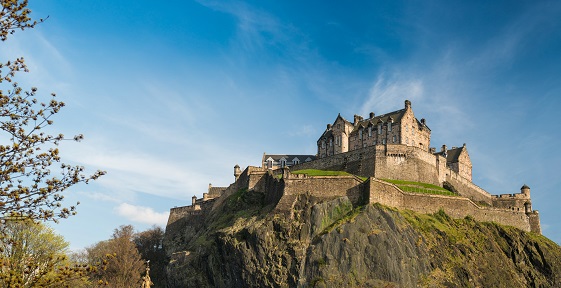 During the Year of Innovation Architecture and Design we are putting the spotlight on Scottish designer who work with Historic Scotland. And this month we are delighted to have learnt more about the creation of the carved maps of Scotland that are on sale in the shops at the castle.
Here is what Jamie Frame had to say:

How did you come up with idea to make maps carved into wood?
I started getting interested in woodworking a couple of years ago and was playing around with some furniture designs. I had always loved maps and thought of how it could be a really effective way to capture the character of different places by carving into the wood the different heights of the land. It took a long time to get the design right but now I am really pleased with how my maps look.
Why do you work with Birch plywood?
Birch plywood is an incredible material. It crosses the boundary between a natural and man-made material because of the thinly laminated layers in the material and its unique properties. Every map I make is a totally unique piece as each time I cut into the plywood different colours, grain textures and directions come out from the underlying wood. I also use a variety of veneers on the birch wood in order to create a different feel and highlight different colours in the cut.
How long does it take you to complete one map of Scotland?
The initial drawing takes a couple of hours to create, but once that is made then the process to repeat a map takes about 1 hour – once I have included the cut time, sanding and waxing.
If you could carve one Historic Scotland property out of wood which one would it be? And Why?
I'd love to carve Glasgow Cathedral into Birch as it such an interesting building and has some really striking architecture.
Pop into the Whisky and Finest Food Shop & The Portcullis Shop at the castle and have a look at the magnificently designed and crafted maps of Scotland – share your pics with us @edinburghcastle