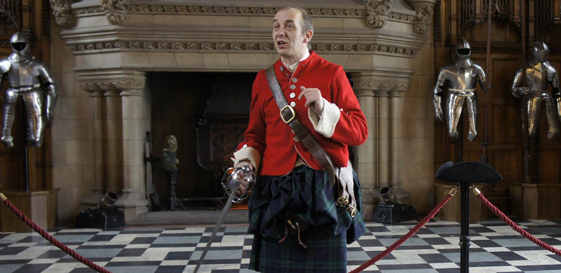 Our Summer events programme is now in full swing.  Every day from now until the end of August you can bring tales from the castle's past to life. 
From prisoners of war to Jacobite uprisings, ladies of the Renaissance and more, experience a light hearted blast from the past in the castle's Great Hall.
We recently met a prison guard on duty at the castle during the American War of Independence and discovered what life was like for those held in this mighty fortress.  Two pints of beer a day for every prisoner – now that's Scottish hospitality for you!
Check out the events section of the site to find out what's on in the Great Hall when you visit.
Keir Booth, Marketing Executive
Edinburgh Castle