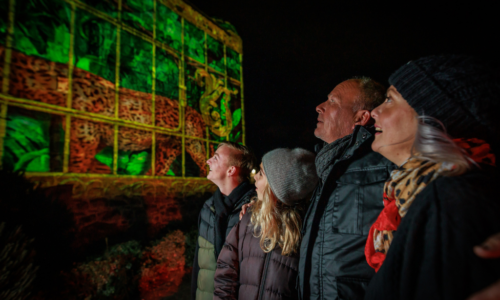 Castle of Light: A Kingdom of Colours – Behind the Scenes
Behind the Lights
Now in its third year, Castle of Light returns for 2022 ready to transform Edinburgh Castle into "A Kingdom of Colours". With kaleidoscopic projections, interactive lighting and a captivating new experience around every corner, the lighting trail is the perfect start to your festive season. But how is this amazing after-dark spectacle brought to life in the most besieged place in Britain?
Creating Colours
In partnership with Double Take Projections, NL Productions, Andy McGregor and War Productions Ltd, Historic Environment Scotland brings the unmissable event to the Defender of the Nation. With a year of planning, miles of cables throughout the stronghold and numerous projectors tucked away in nooks and crannies, the castle takes on a new role during the dark autumnal nights.
The event's creative team work very hard behind the scenes. Using state of the art technology and collaboratively curated scripts, the team built legendary creatures and spectacular projections ready for visitors to enjoy. 800 years of history intertwine with legend, lights, and music for the ultimate illuminated trail.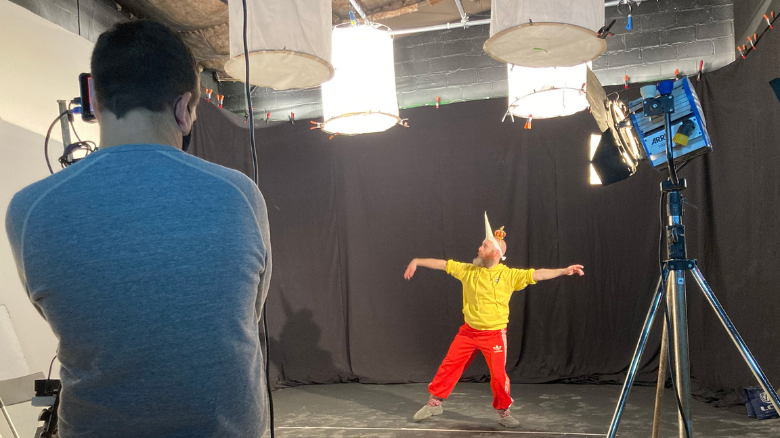 The concept of this year's event is to celebrate colour. Edinburgh Castle will come to life in the darker months with a series or colourful zones. Get ready to explore the full spectrum on show.
From the Blue Zone by Governors House which dives into the history of Edinburgh's old man-made Nor' Loch, to a wonderous White Zone wrapping Hospital Square in a festive blanket of snow. Through vivid projections, Castle of Light uncovers colourful tales from Scotland's and Edinburgh Castle's past – including the red faces when the first firing of the One o'clock gun failed and the Castle's previous blue-blooded occupants.
Bringing bright colours into an iconic historic site, set high on a volcanic rock very exposed to the autumnal elements, isn't easy though! Amongst lots of behind the scenes set up, our all-new beautiful Aura displays have evolved. Already set to be a crowd favourite, these interactive lights will stand on the castle's Half Moon Battery. With amazing views of Edinburgh in the background, they're the perfect selfie spot! Remember to share snaps with us using #CastleOfLight on social media – we love seeing you all enjoy the event!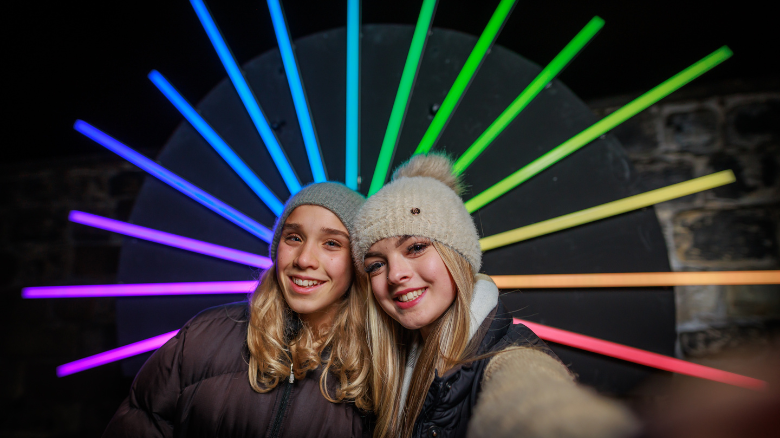 A New School of Thought
We were delighted to have the local Royal Mile Primary School involved in Castle of Light again this year. In art workshops with our event creative director Andy McGregor and artist Katie Aarested, Primary 4 and Primary 5 students worked on their designs. Now animated, these will be part of the grand 160-degree esplanade projections at this year's event. They will be accompanied by an exciting bespoke soundtrack.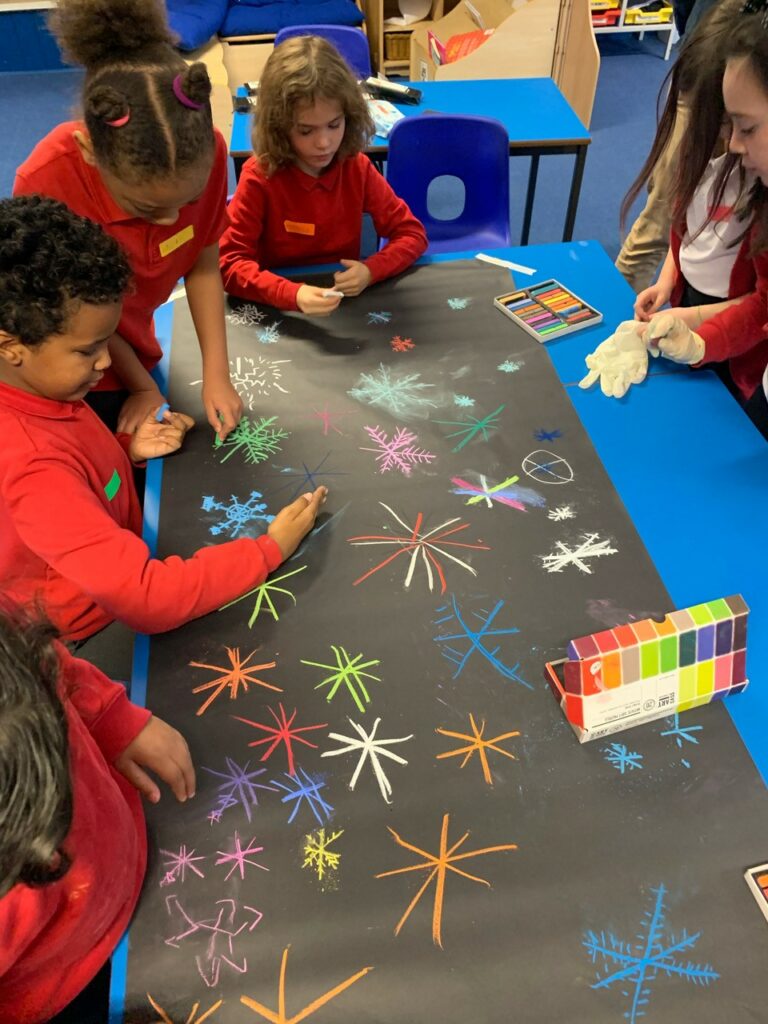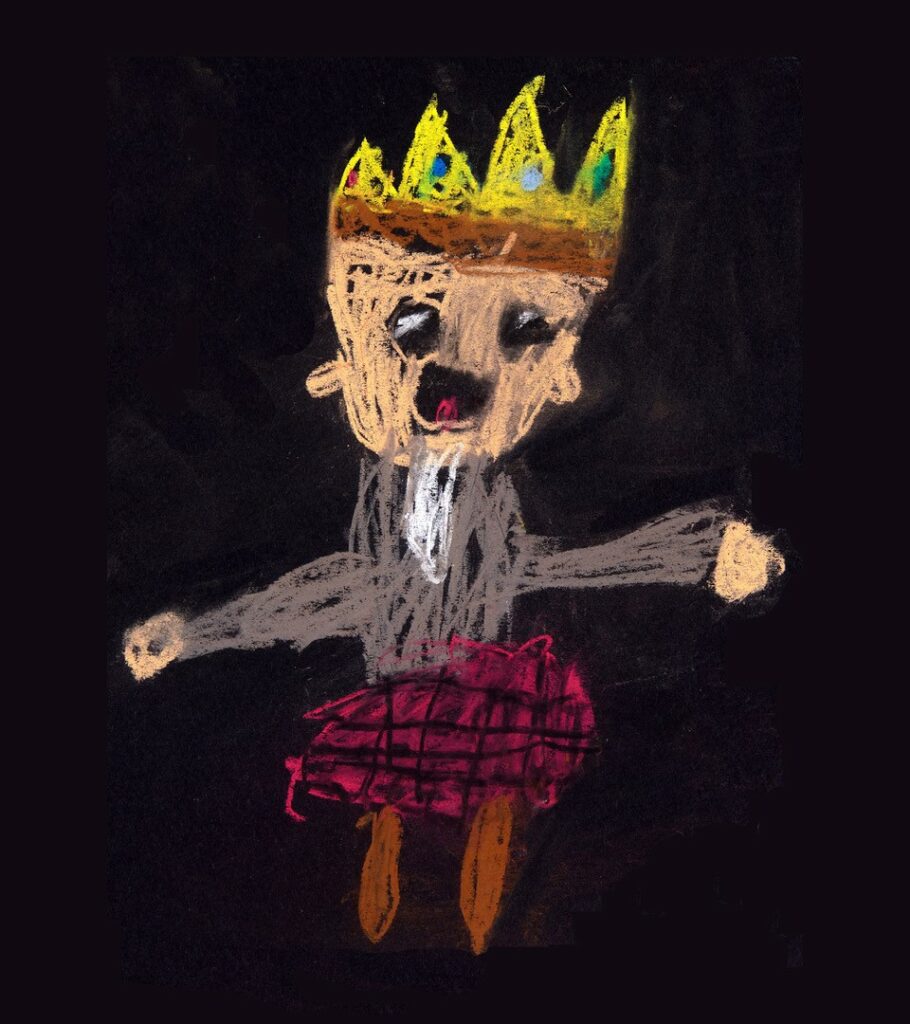 A selection of students also got a sneak peek of the show as they joined us at the castle earlier in the year.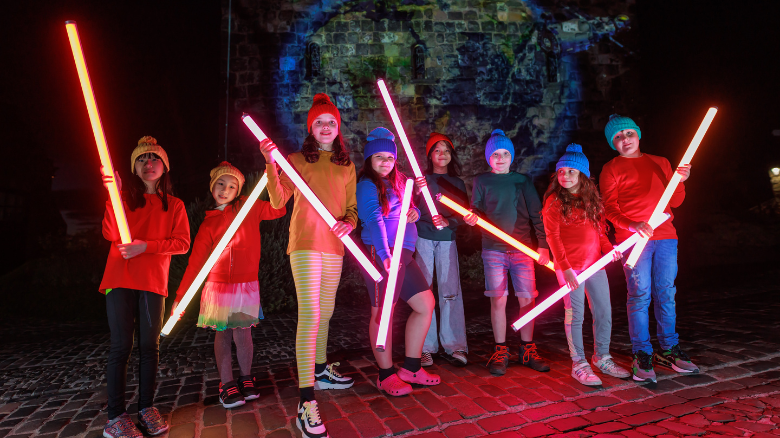 Bringing Rex to Life
Rex the lion has become a big part of Castle of Light over the years. In 2019, Rex welcomed visitors as a friendly tour guide. Rex even became the event's 'official' DJ in 2021! At this year's event Rex becomes the ultimate chameleon with multiple outfit changes. He gets himself ready with the help of his unicorn stylist. However, for the first time you can also meet him in person!
Rex will be in the Great Hall at 5pm-5.45pm, 6pm-6.45pm and 7pm-7.45pm every night of Castle of Light. Pop by and say hello and get your picture taken with our beloved event mascot. You may also spot Rex wandering around the show, taking in the sights of Edinburgh, or even having a cheeky snack from our food trucks. Lion's get hungry too you know!
"Light" Snacks and Tasty Treats!
Enjoying our illuminated trail and exploring every corner is hungry work. We've got plenty of food and drinks to keep you going. From hot dogs and veggie burgers to toasted marshmallows, we've got something for everyone to enjoy. Festive cocktails, mulled wine and specialty hot chocolates are also options to grab on the go. You can visit our street food catering trucks on the castle esplanade and also pop into our Redcoat Café, where indoor seating will be available.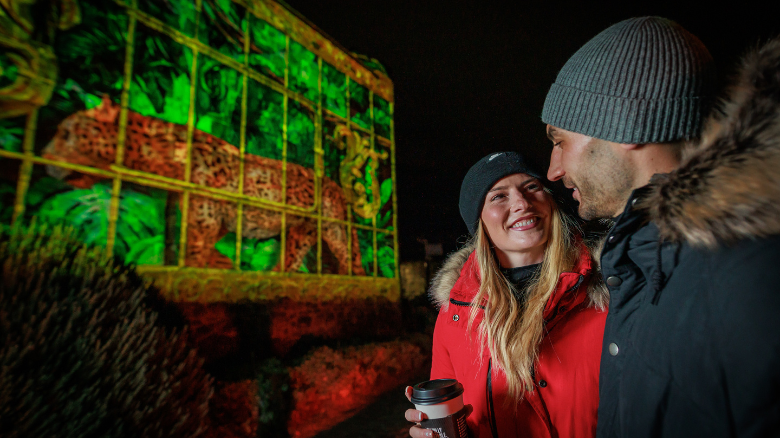 For an extra special treat, don't miss out on our Queen Anne VIP package. It includes your ticket for Castle of Light: A Kingdom of Colours along with a two-course meal and a cocktail on arrival. Explore the menu [PDF, 638 KB]
Ready. Set. Glow!
Castle of Light: A Kingdom of Colours takes place at Edinburgh Castle on selected dates from Friday 18 November to Friday 30 December between 4.30pm and 9pm (last entry between 7.30pm and 7.45pm). An access night takes place on Thursday 8 December, with BSL, audio scribed and autism accessible tours on throughout the evening.
For more information and to book your tickets visit www.castleoflight.scot. Historic Scotland members receive a 10% discount on all tickets.