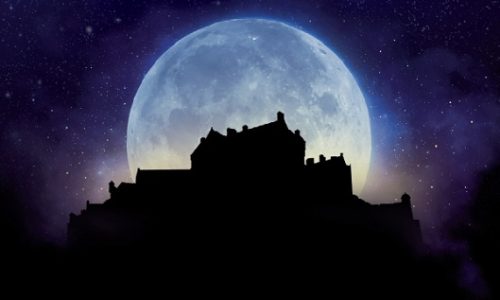 Light up your festive event with our Castle of Light Corporate Package
It's officially under 12 weeks until Christmas! Edinburgh's skyline will soon be lit up with the spectacular Castle of Light: Hidden Treasures display. With the return of this dazzling show, we are thrilled to launch the Castle of Light: Hidden Treasures corporate package menu with our catering partners, Benugo. If you're still looking to book an amazing work or client Christmas celebration in Edinburgh, here's all you need to know…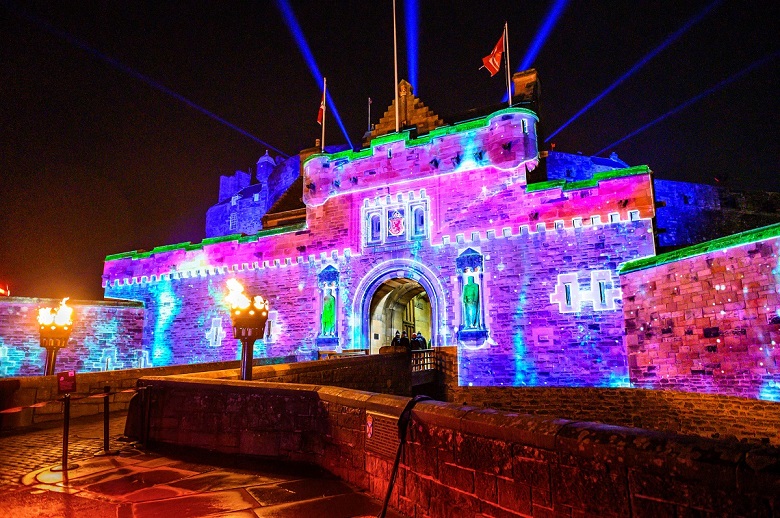 There's still time to book your festive night out!
With festive parties set to return this year, many teams are looking for something extra special. The exclusive Castle of Light: Hidden Treasures Corporate offer will add the wow-factor to any corporate Christmas party.
Wonder, enchantment and a spectacle of colour will provide the backdrop, as stunning animations sweep through the castle grounds, transforming the historic Edinburgh attraction into a magical wonderland.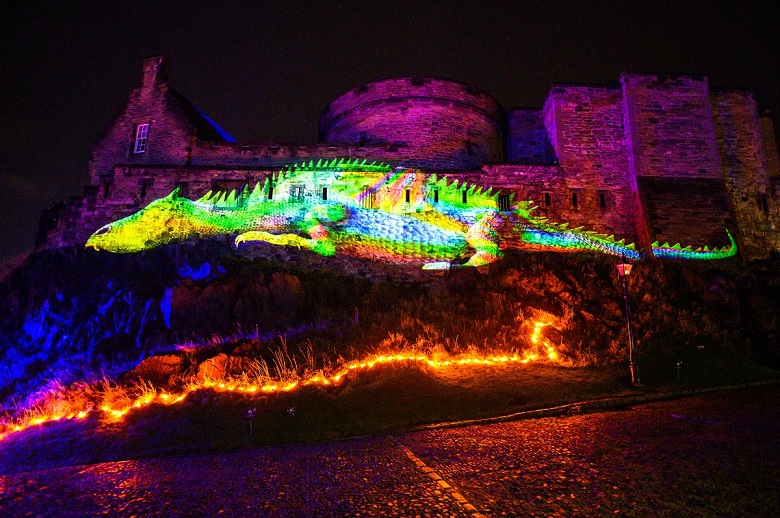 Catering Package
Our Castle of Light: Hidden Treasures corporate package is perfect for celebrating with your colleagues. It includes entrance to the all-new show, prosecco on arrival, a two-course seasonal meal with wine, and exclusive use of the iconic Queen Anne Building. Festive décor and table linens are also included to add extra sparkle.
Illuminate the Senses
Our two course corporate package will light up your team's taste buds with delicious dishes, such as a roulade of North Atlantic prawns and Oban peat smoked trout, corn fed chicken terrine and, of course, roast turkey with all the trimmings. For those with a sweet tooth, the menu also features the traditional Christmas pudding, or white chocolate and passionfruit cheesecake.
Our catering partner, Benugo, brings innovation and creativity to the food and drink offering at all of the Historic Environment Scotland venues. We were thrilled to work with them to introduce this brand-new, exciting Castle of Light: Hidden Treasures menu.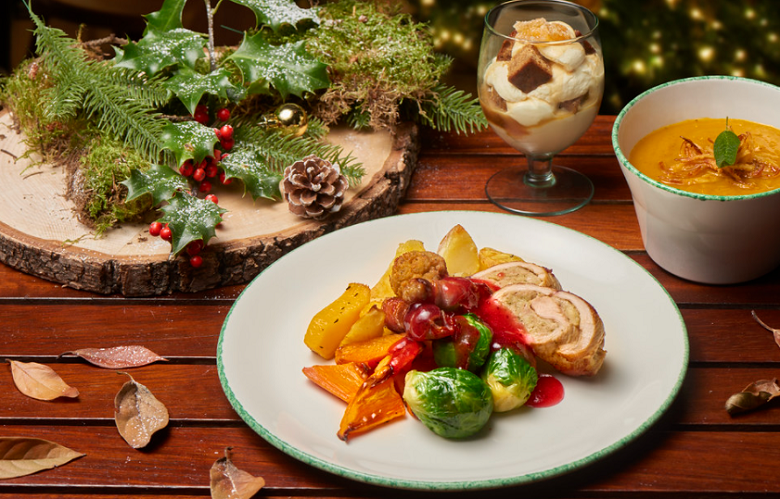 The Small Print
The corporate package requires a minimum number of 50 guests, and we have a maximum capacity of 120 guests, at a cost of £89.95 per person.
Social distancing rules will be adhered to during all Castle of Light: Hidden Treasures catering and numbers will comply with limits for events set by Scottish Government.
Contact Us
Think you've found your festive function venue? Contact us on functions@hes.scot. You can also visit our website for more information on the Castle of Light: Hidden Treasures Corporate Package.