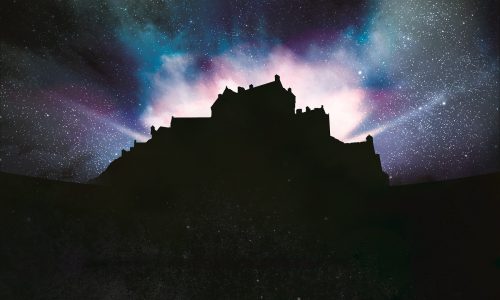 A year of planning, 14 miles of cables, 15 projectors and a 200 foot dragon – what do all of these have in common? They all of course make up the Castle of Light!
The castle is rocking a new light!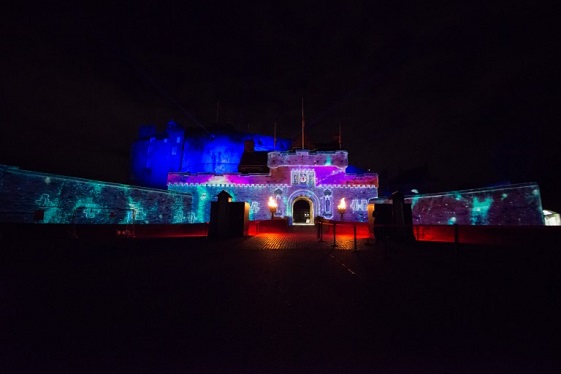 Over the festive season, the defender of the nation, will be taking on a new role and becoming Castle of Light in our brand new event.
Visitors to the castle will experience it like never before as stunning lighting projects over the castle's walls tells the castle's story in the most magical way.
From the moment you step foot on the castle esplanade your Castle of Light experience shall begin. Lighting displays and installations will be projected over the entrance. As you step foot over the drawbridge you will begin on an unmissable trail.
Our wonderfully knowledgeable Rex Rampart has lived above the castle's Portcullis Gate for 300 years, he's seen it all and boy does he have a story to tell. Not forgetting our 200 foot long dragon who also resides at the castle. He's a sleepy dragon but you will certainly know all about it when he wakes up!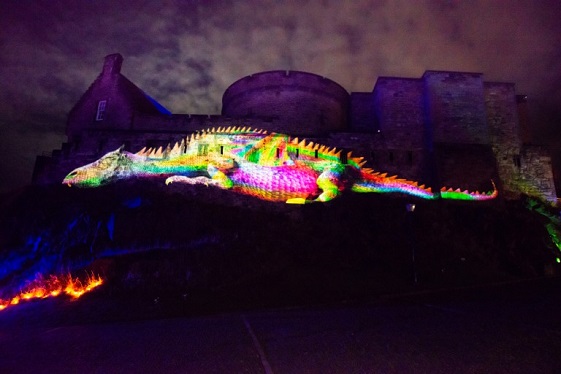 From there you are taken on a journey of fascinating history as the castle's story is brought to life over the very walls that once saw it unfold. See the walls transform and be mesmerised by stunning projections.
No spoilers here… just a few of our highlights!
We don't want to spoil anything but here are some of the wonderful highlights to enjoy:
An outstanding introduction to the event on the castle's esplanade.
The moving projections in Hospital Square with Scottish Makar Jackie Kay reading her poem 'Craiglockhart' which is beautifully accompanied with drawings by Jenny Soep.
Scottish TV and radio personalities Grant Stott and Andy Gray are transformed into virtual characters in the guard boxes – perfect selfie opportunity.
Try to sneak past the snoozing 200 foot dragon if that is even possible – have fun trying!
Enjoy the light and music sensory sticks – fun for all ages!
Tantalise your taste buds
With all the exploring you will need some refuelling! We have some delicious tasty food that will liven up your taste buds.
From hot donuts to vegan chilli and heart haggis hot dogs these will be sure to warm you up. Not to mention a selection of hot drinks that are perfect to take round with you as you continue to explore.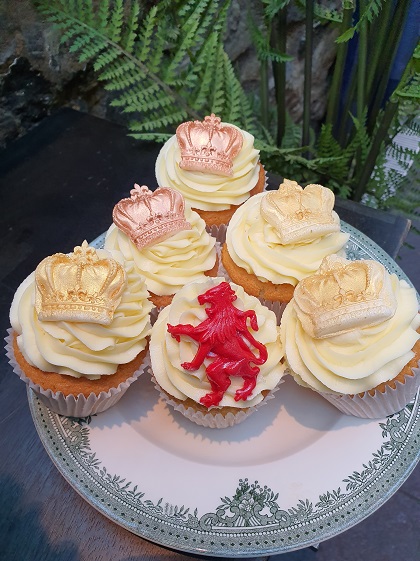 Has this got you intrigued?
We hope that this has got you even more excited for the event. It is the perfect time to grab your friends and family and embark on a magical adventure like no other!  
For the best price and to guarantee your preferred time slot book your tickets online www.castleoflight.scot
As always we love to see your photos please feel free to share them with us using #CastleofLight