Celebrate St. Andrew's Day on us – Historic Scotland's Ticket Giveaway is back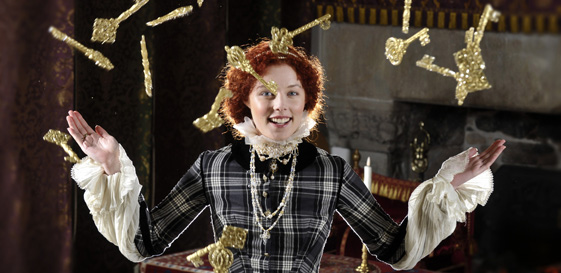 Thousands of free tickets to some of the country's finest and most fascinating heritage attractions are on offer for this St Andrew's weekend. Book your tickets for the mighty Edinburgh Castle or one of 34 of our other attractions.
We have a huge range of outstanding historic properties and sites throughout Scotland. These include leading visitor attractions such as Stirling and Urquhart Castles, Fort George, Linlithgow Palace, the Border Abbeys, and Skara Brae.
Just pick which sites you want to visit over the St Andrew's weekend, register online for your tickets and enjoy a great day out for up to two adults and three children per visit. Best of all, it won't cost you a penny.
Please note Ticket Giveaway 2013 closed at 5pm on Friday 29 November.
Register for tickets for your great day at www.ticketgiveaway.co.uk.
Keir Booth, Marketing Executive
Edinburgh Castle