Celebrations for a new King!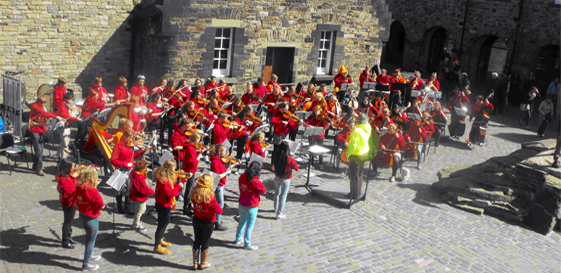 On Tuesday Edinburgh Castle welcomed the Kennemer Youth Orchestra from Holland, Haarlem.
The band wore bright orange in celebration of King Willem-Alexander who recently became Europe's youngest monarch after his mother, Queen Beatrix, abdicated.
In glorious sunshine 70 youngsters aged between 14 and 22, performed contemporary and classical pieces such as Phantom of the Opera and the Pirates of the Caribbean theme tune at Hospital Square!
Roddy Telfer, Events & Promotion Executive
Edinburgh Castle