Costumed Performer Events at Edinburgh Castle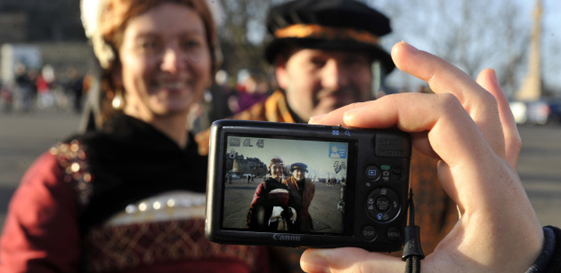 Our costumed performers play an important role in helping people enjoy their time at Edinburgh Castle, making it a memorable experience by bringing history to life.
Apart from performing entertaining shows, they are able to inform our visitors on interesting facts and stories about the history of the castle. Their very colourful costumes also provide great photo-opportunities! 
If you have any photos from your visit to the castle, 'like' us on Facebook and share them on our Facebook page. You can also tweet us @welovehistory
Last year featured everything from musket and cannon firing to imprisoned pirates and beautiful Renaissance ladies. We're currently finalising our programme and looking forward to increasing the number of shows this year – watch this space to be amongst the first to know!

Nick Finnigan, Executive Manager.
Edinburgh Castle