A Curator's Guide to The Poppy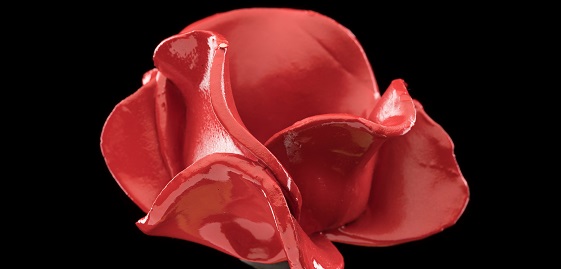 As a senior curator at National Museums Scotland, Elaine Edwards looks after collections ranging from rural life to Robert Burns. Over the years, she's also curated several exhibitions at the National War Museum inside Edinburgh Castle, including the current one, The Poppy: A Symbol of Remembrance.
This exhibition examines the history of the poppy and its emergence as a symbol of remembrance. It coincides with the centenary of the conclusion of the First World War. Through a variety of objects, photographs and interviews, it explores the manufacture of poppies in Scotland and the charitable work of the poppy appeal, and presents a reflection on recent debates about what some regard as the politicisation of the poppy as a symbol.
If you want to pop into the exhibition while visiting the castle, Elaine has compiled her list of "must-see" objects:
Poppies from the first year of production at Lady Haig's Poppy Factory
The first Poppy Day in the UK was marked on 11 November 1921 when poppies were imported from France. In 1922, Earl Haig's Poppy Factory opened in London, providing work for ex-service personnel injured during the Great War. The scheme was so successful that Lady Haig decided to open Scotland's own Poppy Factory in 1926.
For a mother, sister, sweetheart or friend?
Poppy Scotland lent a number of objects for the exhibition, including a poppy sent from France by a soldier in 1918. He'd picked it, pressed it and sent it to a female in Scotland. The woman's relationship to the man and his fate are still unknown.
The Car poppy
This waxed artificial poppy dating from the 1930s was made to be fitted to a car. It's a great example of early marketing, considering how few cars were on the road at the time.
Bonus: The Controversy Case
This is where the story has been updated using a variety of objects, including the poppy hijab and a collection of white, black and purple poppies which represent other points of view.
Make sure you visit the museum while you visit the castle. The Poppy: A Symbol of Remembrance exhibition runs until 27 January 2019 at the National War Museum, which forms part of National Museums Scotland.