Daybreak visits Edinburgh Castle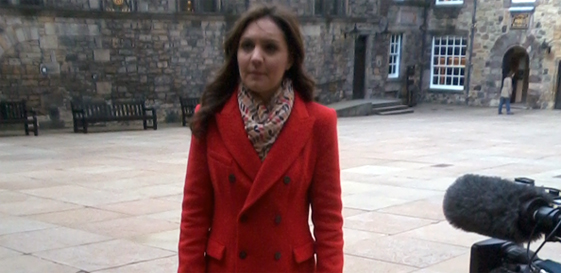 This week we had a very early 4 am start and welcomed ITV's Daybreak programme to the castle. Weather girl Lisa Tobin presented live coverage from the esplanade during the 3 hour show.
On a bitterly cold morning featuring the snowy Pentland Hills in the background the nation woke up to the popular breakfast show with Edinburgh Castle on their screens.
During the broadcast our very own head steward and expert Nige Nairne appeared in an entertaining feature about the castle and its history. Nige gave a description of some of the myths and legends that surround the castle.
It's safe to say Laura was more than a little scared of the ghostly stories of the lone piper piping throughout many areas of the castle!
Watch the Daybreak coverage from Edinburgh Castle.
Roddy Telfer, Events and Promotion Executive
Edinburgh Castle