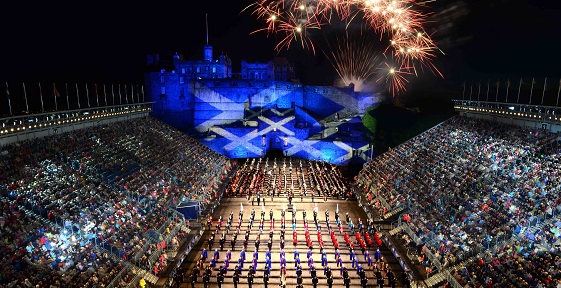 Visitors can enjoy the mass pipes and drums, the New Zealand Army Band and the Imps Motorcycle Display Team plus many more fantastic dancers and musicians from around the world.
Make it a night to remember and enjoy dinner at the castle before the show. Our newly decorated Jacobite Room is the perfect setting to enjoy a delicious three course meal, fine wine, breath -taking city views and a behind the scenes preview of the show ahead.
Visitors will be guided over the castle's drawbridge to their seats where the atmosphere will be electrifying as they wait for the night's spectacular performance.
Find out more about our hospitality packages here.