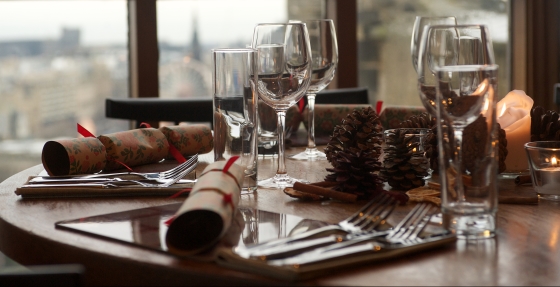 Edinburgh Castle's marvellous Great Hall was quite the venue for banqueting and feasting many years ago.
Mary Queen of Scots hosted a lunchtime banquet in the Great Hall on 2 September 1561, a few days after her return to Scotland to begin her reign. She wanted to make a formal entrance into Edinburgh so she took herself the back road from Holyrood to the castle, where the banquet took place and the cannon was fired, before she processed down the Royal Mile back to Holyrood.
The last reigning monarch to spend a night in the castle, Charles I, is said to have held a grand feast in the Great Hall the night before his Scottish coronation at Holyrood in 1633.
Enjoy a feast fit for a King or Queen yourself at one of our Christmas lunches in the magnificent castle. Tuck into a sumptuous three course meal, enjoy breath taking views of the city and explore the castle with all day access.
We'd love see your festive lunch photos, share them with us on Twitter, Facebook or Instagram using #HSEat.