Festive fun at the castle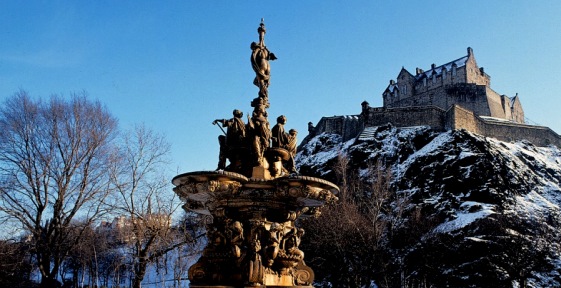 With Christmas in just a few short weeks we're definitely getting into the festive spirit up at the castle.
Our Christmas tree is beautifully decorated and taking pride of place in the Great Hall and our festive lunches are in full swing.
Make sure you get a picture with the tree when you're up exploring or having lunch and share them with us on social media.
This Christmas, our festive events have something for everyone, like discover The Tales and Traditions of a Victorian Christmas. Do you know where the Christmas cracker originated from? Make sure you join us to find out.
Or relive Christmas of yester year by joining Mary Queen of Scots and her courtiers. Reformation has shunned Scotland but Mary Queen of Scots is celebrating the twelve days of Christmas.
To wrap it all up this year we have a huge selection of last minutes gifts from traditional decorations to exclusive Edinburgh Castle gifts or a bottle of whisky. Pop into our gift shops for some assistance.
Or why not give the gift of great days out with our Historic Scotland membership? Enjoy great days out at Edinburgh Castle and over 70 other Historic Scotland attractions. Purchase online and receive an extra two months free!
We hope you enjoy the festive season and we'd love to see your festive photos. Share them with us on Twitter, Facebook or Instagram!