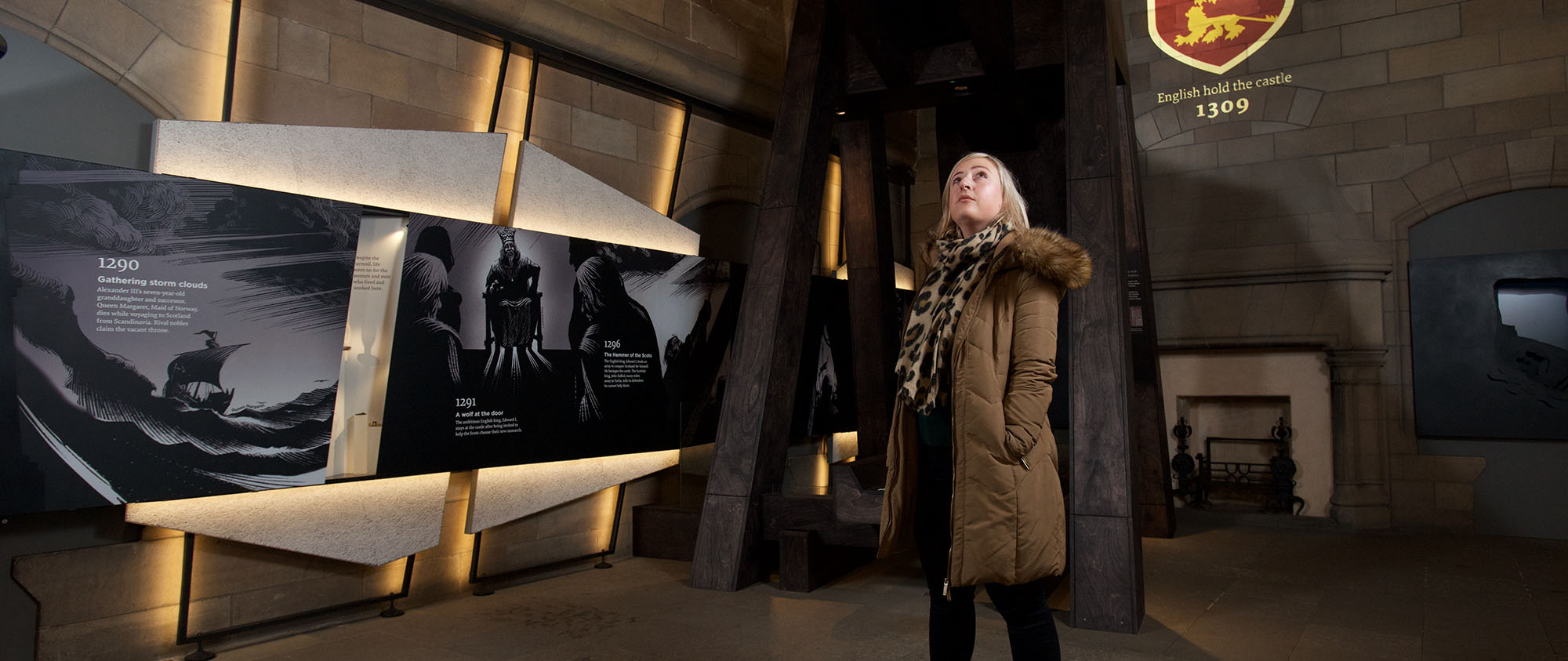 One March night in 1286, King Alexander III rode out of Edinburgh Castle and on to his doom. Separated from his guides and lost to the dark, he fell from his horse high above the Fife shore. The 44-year-old king was found dead the next morning. Alexander's death would plunge Scotland into a royal succession crisis. This ultimately sparked the Wars of Independence, decades of English invasion and a devastating civil war.
Our new exhibition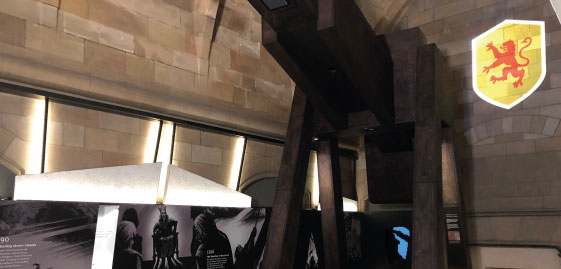 After that fateful night, Edinburgh Castle was swept up by the tides of war. A new permanent exhibition, Fight for the Castle, recalls those brutal years when the Castle was transformed from a great royal residence into a war-torn stronghold.
Displayed throughout are rediscovered medieval objects that were all used by castle residents. They range from the tuning peg of a harp to the spike from an armoured gauntlet. Frozen sparks from the castle smithy that may have been used to forge swords have also been found.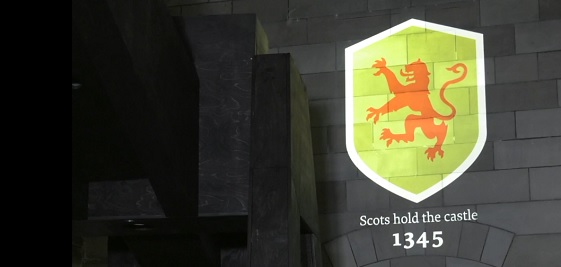 The most besieged castle in Britain
The castle changed hands between the Scots and English many times during the wars. It was repeatedly besieged and attacked. In 1296, the English king, Edward I, led an army against it. Three catapults known as trebuchets were used to hammer its walls with great stones. This is the first recorded use of such engines of war in Scotland.
A model trebuchet towers over visitors to the exhibition, although the real thing would have been at least twice the size. A stone ball that may have been hurled at the castle during the 1296 siege is displayed below it. A replica made by one of our stonemasons is suspended in a steel framework simulating the trajectory of a medieval missile.
History in animation

Animations are used to bring to life key episodes of the castle's war story. They include Earl Thomas Randolph's daring night-time attack in 1314. He surprised guards by climbing up the cliff face below the rampart. Sir William Douglas's 1341 subterfuge used soldiers disguised as merchants, who tricked their way into the Castle. The gateway through which they entered is directly below the exhibition room. The castle was destroyed in 1314 by the Scottish king, Robert the Bruce, to prevent the English using it as a foothold. It was rebuilt by the English king, Edward III, in 1335 during his invasion.
Ultimately, Bruce's son and successor, King David II, brought the wars to a close. He then set about rebuilding the castle to make it fit for a king once more. When the Argyle Tower was built in 1886, the Victorian architect Hippolyte Jean Blanc wanted to evoke the medieval splendour of David's castle in his design.
Today, it is a fitting setting for the story of the wars that shaped both David's reign and the castle that he made his home. Make sure you visit the new exhibition on your next visit to the castle.