Future of Food: An Interview with Becca Lockhart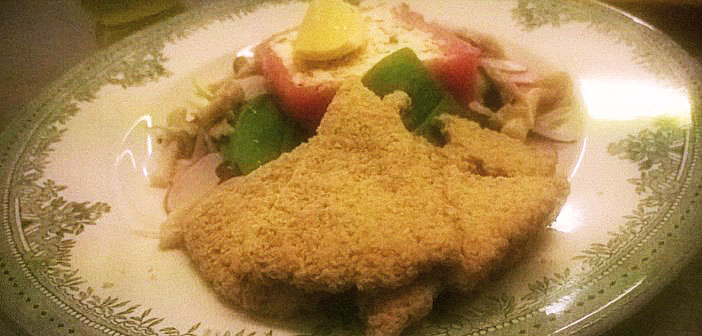 We have been out and about speaking to our trainee chef, Becca Lockhart, at Edinburgh Castle. She has been training as a chef since she was 15 years old. She is now 19 years old and dedicated to progressing her career as a chef. She has been working at the castle for 14 months and is enjoying the breadth of experience this opportunity has given her.
Becca's latest creation on the menu at The Tea Rooms at the castle is: Shetland hot and cold smoked salmon mousse. This innovative dish, highlights her skills and passion for local produce she has developed whilst working in the Castle kitchens.
What inspired your creation of Shetland hot and cold smoked salmon mousse?
My head chef is a great supporter of local produce and especially products from Northern Scotland. I am always being introduced to new products both within the castle's cafés and restaurants and during corporate events.
I prefer light meals, consequently this was the main driver for my dish as I feel it suits our lunch Tea Room extremely well.
What innovative products are dominating at the moment? Why?
There is not one area or product dominating just now but rather a rounded focus on showcasing all of Scotland's natural larder . A lot of thought goes into planning our menu's and where our products are coming from. Scotland's Year of Food and Drink has given smaller companies a good platform to get the recognition they deserve.
What dish on our menu, do you recommend people to try when visiting the castle that demonstrates your skills and expertise?
I recommend my dish to people who are visiting the castle, as it's a light choice during the summer months and it also illustrates the very best of what Scotland has to offer.
The Tea Rooms can be found nestled at the top of Crown Square and offer a stylish and elegant space to take a break from exploring the castle. The Tea Rooms are open from 11am-5pm in the summer months, so there is plenty of time to try Becca's Scotland inspired hot and cold salmon mousse on a bed of oatcakes. Download our full menu to find out what other delicious food is on offer.