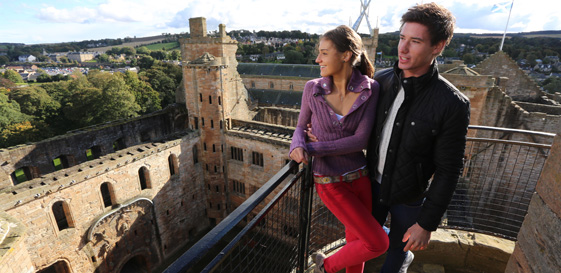 No trip to Scotland's capital is complete without a visit to Edinburgh Castle. But the castle is just one of the many famous attractions in the care of Historic Scotland.
We look after the very best of Scottish heritage. Skara Brae, Stirling Castle and Iona Abbey are just some of the historic places in our care. Each of these sites offers a glimpse of the past and tells the story of the people who shaped a nation.
Some are places of majesty, others date back thousands of years, but all have a special place in Scottish history.
You can explore over 5,000 years of history with us. Our Explorer Pass gives you access to all 78 of Historic Scotland's attractions and daytime events, including this weekend's Spectacular Jousting at Linlithgow Palace – a great way to discover Scotland's history.
Whether you are on a long holiday, or a short break it's an easy and great value way to experience Scotland's past.  Visit www.historic-scotland.gov.uk/explorer to find out more.
Keir Booth, Marketing Executive
Edinburgh Castle