In memory of those who fell during WWI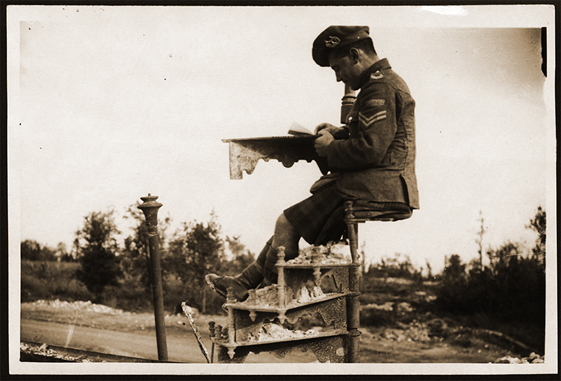 Back in 2013, various interest groups within Edinburgh Castle met to discuss WWI commemoration plans and agreed that a Roll of Honour would be a poignant and respectful way of commemorating Scots who fell during WWI. Initially, the intention was to include over 100,000 names recorded in the books of the Scottish National War Memorial. However, it became clear that this would be an enormous undertaking and one that could not be achieved in the timeframe we had, so an alternative had to be found.
Initially we wanted to use images and documentary footage showing Scottish regiments during the period of 1914-18 alongside a list of the names from the Rolls of Honour.  After further consideration we agreed on a presentation containing a random selection of 255 names each month from the books of the Scottish National War Memorial. The names that feature in any given month in 2014 relate to those who were killed in the same month of 1914.
We put together a film timeline that could be populated on a monthly basis with an updated list of names.  This gave us the flexibility to add elements such as Remembrance Day and the end of the war.  At this point we decided that there would be no audio on the film to keep the tone as respectful as possible. We also decided to include a poppy element on each name to make it more obvious what the film was about.
We deliberately chose images and poetry that didn't glorify war, which staff at Edinburgh Castle have helped feed in to.  After much research, we selected images of Scottish regiments covering everything from training through to life in the trenches.  One of the most poignant images we included  was a black and white photograph which showed the Scottish National War Memorial and Crown Square covered in poppy wreaths.
Other powerful images include  a soldier on gas watch reading a letter and Scottish troops outside their huts celebrating New Year.  We also carefully chose excerpts of poetry including the very powerful final piece from John McRae's 1915 poem "In Flanders Fields":
"We shall not sleep, though poppies grow In Flanders fields"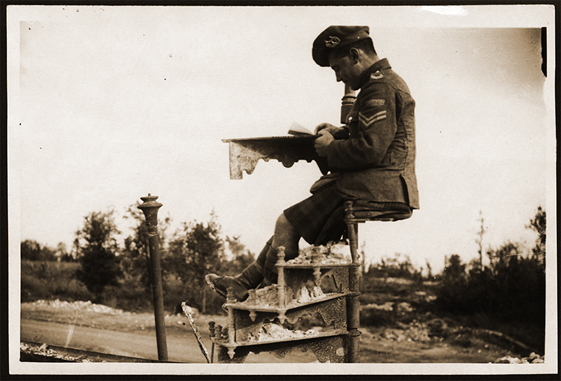 The Roll of Honour is situated within Visitor Information at Edinburgh Castle. Why not pop in and have a look on your next visit?
For more information on the Scottish National War Memorial or to search a name, visit http://www.snwm.org/
Emma Bowie & Gavin Glencorse