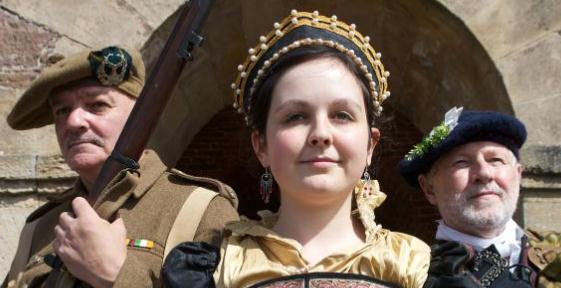 Celebrate this Easter weekend (Sat 4 & Sun 5 April, 12pm – 4pm) with over 1000 years of Scottish History.
From Isabella Buchan, heroine of the Wars of Independence, to a Redcoat soldier and Mary of Guise, take the chance to meet some of the colourful characters who played important roles in the castle's history.
Take part in your own Medieval Schiltron, learn how to greet a Queen and see what soldiers would have taken into battle at Waterloo.

You never you know who you may meet this weekend!

The event is included in the admission price. Tickets can be purchased on the day or to beat the queues purchase them online.