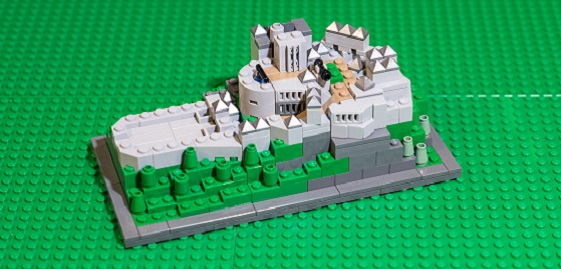 We are delighted to share our brand new limited edition model of Edinburgh Castle using LEGO bricks, created by Warren Elsmore.
We've seen the castle made out of fish and cake but this is the first time the castle has been made from LEGO bricks!
Warren has been building commercial models from LEGO for five years, so who could blame him for getting excited about the chance to create an iconic Scottish landmark like us?!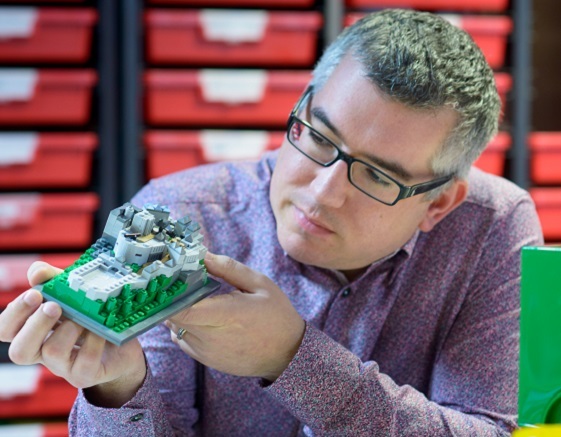 We caught up with Warren to find out more about the behind the scenes process.
How do you begin the process?
Before making a model, we have to ensure it's feasible to build to scale and buyers can recreate it easily.
We then visit the properties if we can and use photographs, drone footage and guide books to help us recreate the models. With the castle we made sure to include Mons Meg because it's so well known.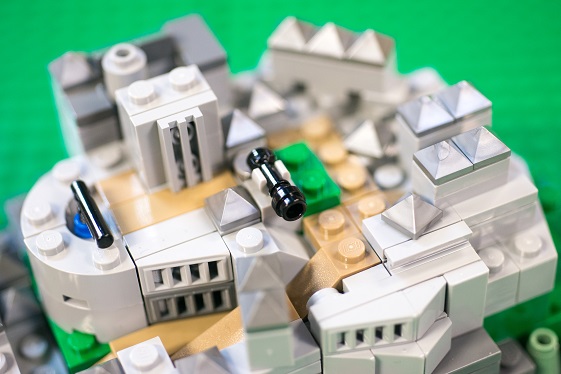 How long did it take to build?
Longer than we thought! We ended up making three versions of the castle – at different scales – to see what might work best. The final version was the middle size. Then, once the first design was complete we had to break it down again to create the instructions.
Next, we needed to make sure that the build process was interesting and easy to follow. So all in all, it probably took 3 weeks to design before we started assembling the sets. These  are all done by hand here in Edinburgh!
What was the most challenging part to make?
I think the most challenging aspect was making the castle instantly recognisable. It sounds silly to someone who lives in Edinburgh – but for visitors they might find it difficult to describe the castles' collection of buildings and location. So we made sure that two parts of the model stood out.
First, the esplanade which is so famous from photographs of the Royal Edinburgh Military Tattoo, and second – Mons Meg. Our Mons Meg is a little over sized (OK, a lot over-sized!) but it had to stand out.
How many bricks were used?
There are 297 Bricks in total, including a limited-edition Edinburgh Castle printed tile and brick.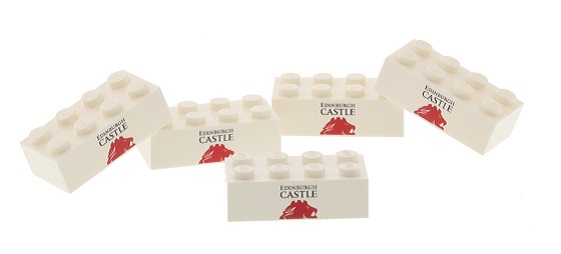 The replica is available online and in our Portcullis Gift Shop but you better be quick as they are limited edition!  The Edinburgh Castle brick is also available to purchase by itself.
Just note the number one rule for any LEGO enthusiast – keep it in a safe place and be sure not to tread on any Lego pieces in your bare feet! Ouch!