Love it or hate it, Love Island has dominated UK television and social media for the whole summer so we thought we would join the band wagon and look at some rather 'risqué' stories of the castle.
No re-coupling but here are our top stories.
Tonight…. (sorry!)
Come to my window
In 1314 the Scottish assault party that recaptures the castle is guided by William Francis, son of a previous keeper of the castle. He knew a secret route into the castle as he used to climb over the walls using a rope ladder nightly, to sneak into the town and meet with his lover. That is some 'grafting'!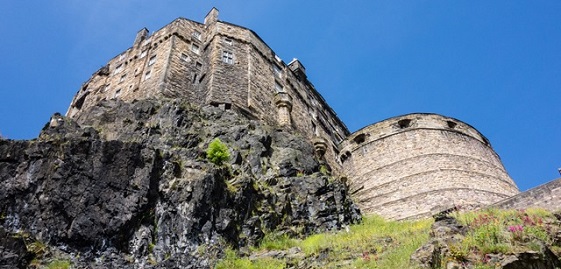 Menage à trois?
In 1617, James VI (son of Mary Queen of Scots) returned to the castle to celebrate his Golden Jubilee; the Royal Palace was restored with a suite of royal apartments for the king on the first floor and his queen on the second floor, though rumour has it that James' favourite courtier and possible lover George Villiers, 1st Duke of Buckingham joined him during his visit, rather than Anne. Not particularly 'loyal!'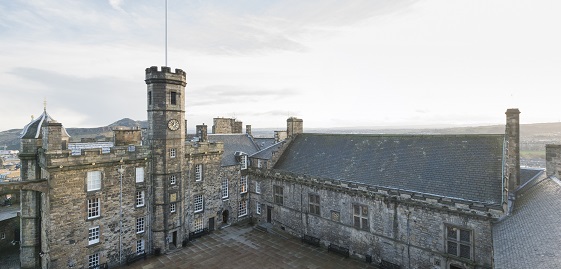 An "intimate" space…
Visitors to the castle in the 17th and 18th centuries were amused by a certain story of Mons Meg that captured the imagination of the poet John Taylor and the famous Shakespearean actor Ben Jonson – that 'one got a woman with child in it' … it also featured in a popular ballad of the time:
And there will be fairteckl'd Hew
And Bess with lily-white Leg
That gade to the South for Breeding
And bang'd up her Wame in Mons Meg.
Mons Meg still sits within the castle but please treat this grand old lady with some respect!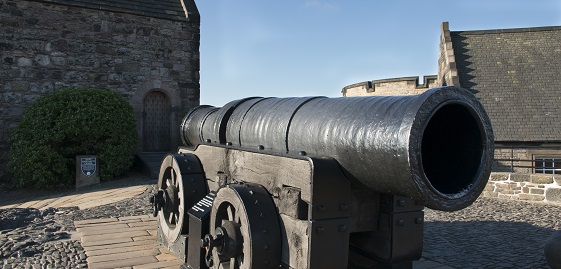 A vessel of virtue
A number of medieval texts (my type on paper) refer to the castle as 'Castle of the Maidens'. There are a number of different interpretations about how this name came to be. One tenuous explanation is a legend that the Picts used to keep virgins there. Another story is that the name derives from Arthurian legend, from a tale of a young maiden – possibly Queen Guinevere – was held prisoner in a lofty castle and is rescued by King Arthur and his knights – including her lover.
These are just a few facts of the castle. We decided not to 'put our eggs in one basket' and share more with you in a later blog. Stay tuned for more interesting facts!
Keep up to date with us @edinburghcastle #edinburghcastle