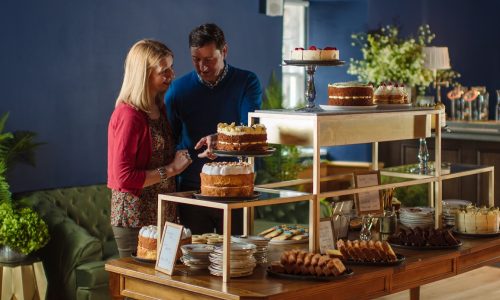 This delicious spring cake was created by Kayleigh who works in our Tea Rooms and we are very excited that she has shared the recipe with us! This lemon cake is the perfect zesty treat.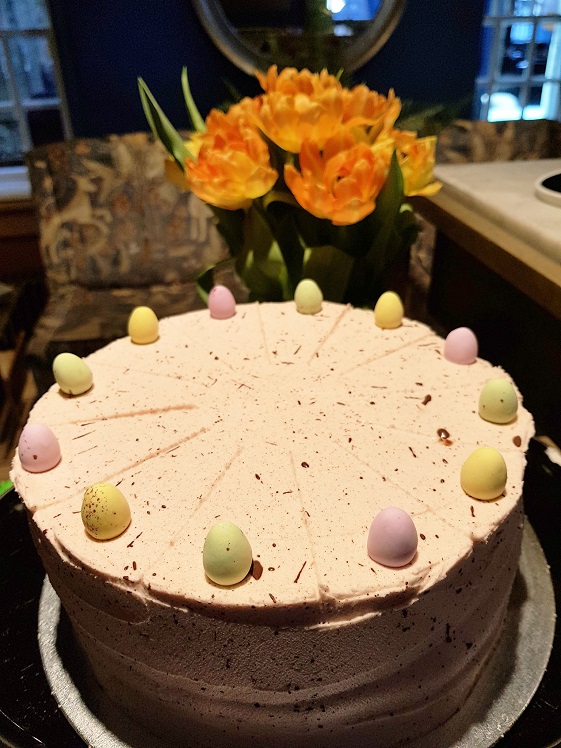 Lemon cake
Ingredients
350g Butter
350g Caster sugar
350g Self-raising flour
6 Eggs
4 Lemons
Method
Cream butter and sugar together with the zest and juice of the lemons.
Weigh out dry ingredients
When butter is creamed add the eggs gradually mixing continuously until combined
Add the wet ingredients the dry ingredients and mix until fully combined
Divide into two greased cake tins and cook at 160 degrees for 35-40 minutes
Lemon curd
Ingredients
2 Lemons
100g Sugar
50g Butter
2 Eggs
2 Egg yolks
Method
Whisk altogether in a bowl over a Baine Marie until it has thickened and leave to cool.
Icing
Ingredients
500g Icing sugar
500g Softened butter
Pink food colouring
Method
Beat together icing sugar and butter together until smooth, add pink food colouring until desired colour is achieved.
Speckles
Ingredients
50g Cocoa powder
50ml Water
Method
Mix both together
Use a stiff bristled brush for speckled egg effect on the outside of the cake when iced
When assembling the cake you may need to trim the rounded tops of the cakes to make them even
In the middle of the cake do a layer of butter cream and then a layer of lemon curd and sandwich both sides together
Using the butter cream cover the entire cake and smooth out for an even finish
Speckle the cake for effect and then add chocolate eggs to garnish
This sounds perfect to share with friends and family or if you are visiting us then pop by our Tea Rooms then treat yourself to a slice.
Next time you're enjoying a cuppa and a slice of cake at the castle, share your photos with us using #EdinburghCastle