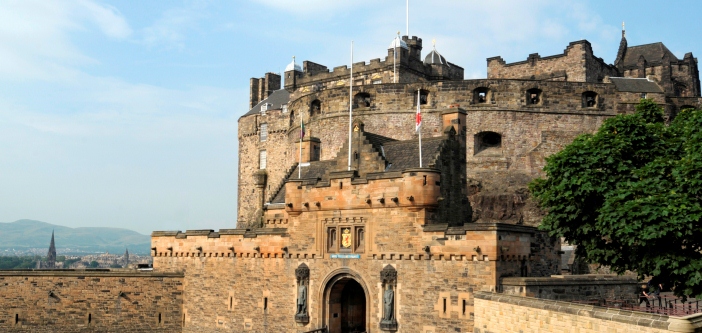 As September is the month of Celebrating Scotland's excellent selection of Food and Drink, we thought what better way than to look at a product that has become very popular with our UK and international visitors here at Edinburgh Castle.
Magnum Whisky Cream Liqueur has become a very popular product at the castle and is sold in the Whisky and Finest Food Shop where  we have regular tastings. It recently won Gold at the International Spirits Competition in San Francisco in 2014 and Gold at the SIP Consumer Awards 2015
We caught up with Steve Horne from Magnum Whisky to find out more about this popular whisky:
What type of whisky is Magnum?
 Magnum is a Scotch Malt Whisky Cream Liqueur blended and bottled by the award-winning BenRiach Distillery Company.  BenRiach malt whisky is a key feature of the product.
Where is Magnum produced?
 Magnum is blended and bottled in Edinburgh.
What the best foods to accompany it?
 Cream liqueurs are traditionally after dinner drinks.  However, by virtue of its malt whisky content we're finding that Magnum can stand alone as an 'everyday' experience.  It also spruces up coffee!
Is it most popular with visitors from the UK or overseas?
 Our tastings at Edinburgh and Stirling Castles see a mix of UK and international consumers.  It's a great gift package in its stainless steel container. The UK visitors are the most popular to purchase with the international audience gradually catching up.
On your next visit be sure to stop by our Whisky & Finest Food Shop, whether to enjoy a wee dram or to pick up that perfect gift!
SLÁINTE!