Meet Dónal, one of our guides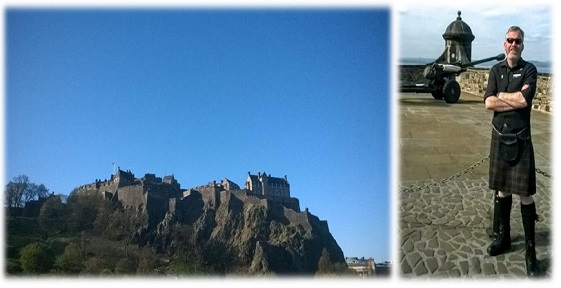 How long have you been guiding?
I have been part of the guiding team since 2002 however I started conducting the daily tours in 2004.
What is your favourite part of the Castle?
That's a tough one as there are so many good parts to it. I think it would be a choice between David's Tower and St Margaret's Chapel. The Tower because it gives a glimpse back to the 14th Century as to how they lived and what the architecture was like before it all came crashing down during the Lang Siege of 1570s.
St Margaret's Chapel is such an important building in the history of Edinburgh, being the oldest building in the city from the 12th century. Being in there you can imagine the likes of David I and other Monarchs worshiping there. I like that even after nearly 1000 years it is still being used today.
 What is your favourite fact?
I think that would be that the Castle rock has been inhabited for 3000 years and it has gone through so many transformations over that period. From a hill fort to wooden Castle followed by a stone castle and then the fortress it is today. It has been a work in progress for a millennia.
Top Tips for visitors
The best tip I can advise is to choose your timing well.  The mornings call be busy with large groups which makes it difficult to see everything in comfort. If you want to see everything get there no later than 1430 in the Winter and 1530 in the Summer. Also always book in advance!
Thanks Donal!
Castle tours take place throughout the day and the meeting point is through the Portcullis Gate past the audio booth by the clock. Give Dónal,a wave if you see him or even better take a selfie!
Share your photos with us @edinburghcastle #edinburghcastle