People Behind the Processes: The Marketeer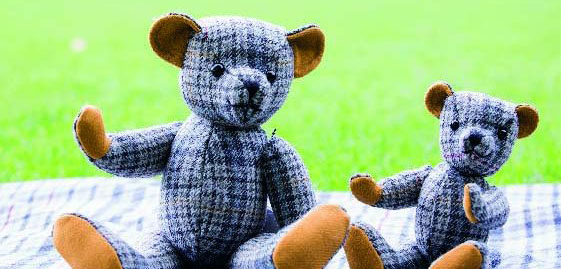 Our newly created line not only targets our local Scottish visitors who are looking for the latest fashion item, but the international tourists visiting the Castle who want to buy a unique keepsake from their trip which can be treasured.
Our journey started by travelling 160 miles north to the picturesque Spey Valley to meet the team at the historic district mill Knockando. We wanted to get their creative ideas about how to encompass all the best bits about Edinburgh into the tweed, as well as deciding which products would work to best showcase it.
We're so proud of this project – not only does our finished collection look superb but the process has given us the opportunity to work with so many different heritage organisations across Scotland; from Knockando Woolmill which has woven the tweed, to Glasgow-based Maccessori which has created our stylish bags.
Our online shop has continued to grow since its launch almost two years ago so it's been great to be able to expand our delivery services across the globe. This mean that even if our international visitors don't have room in their suitcase, they can order our goods at the click of a button.
This is the very first product launch I have ever worked, from the initial idea right through to the launch at Edinburgh Castle, so it has been quite an experience. Now, with my marketing hat firmly on, I plan to tell everyone about our amazing new collection!
Take a look at our new Edinburgh Castle Tweed collection, available through our online shop, here.