Spotlight on…The National War Museum, Arctic Convoys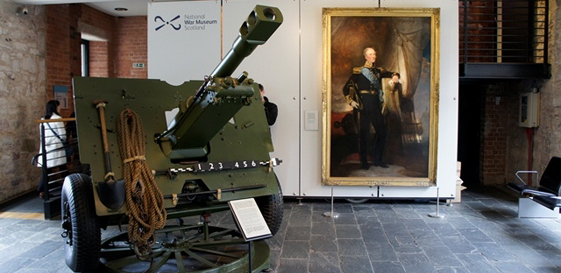 From the 24th May, the National War Museum, situated within the walls of Edinburgh Castle, is paying tribute to the men of World War II's Arctic Convoys.
This exhibition tells the story of the courage and determination of these wartime heroes who endured some of the most treacherous missions in history through a fascinating public display of their diaries, letters, photographs and uniforms.
The sub-zero temperatures of the Arctic sea with waves at times as highas four double-decker buses, coupled with the constant risk of German attack by both U-boat and Luftwaffe provided a constant threat to those who manned these wartime convoys.
The conditions were seen as so treacherous that Prime Minister Winston Churchill himself admitted that he would have been happy if only half of the convoys got through. Of the 811 merchant ships that sailed, 104 were lost to sea and thousands of British merchant and naval seamen lost their lives helping the Russian allies in their fight against Nazi Germany.
You can discover this exhibition and 400 years of Scotland at war through the personal accounts, captivating artefacts and treasured collections all housed at the National War museum within Edinburgh Castle.