"The Portcullis Collection" by I Love a Lassie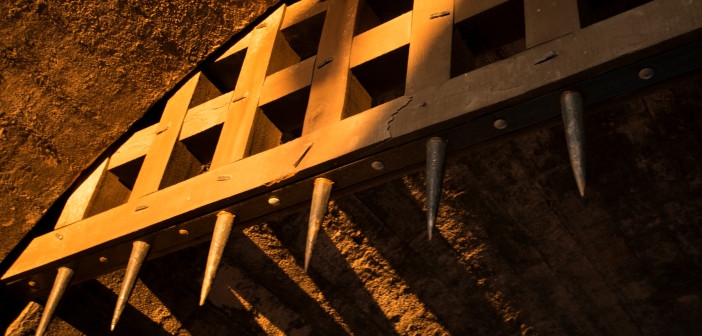 This month we are very excited to welcome I Love a Lassie's latest jewellery collection "The Portcullis Collection" in our Crown Gift Shop. Currently their other ranges Antique Lace and Bawbee Coin are available in our shops too.
I recently caught up with Arlene Katorza, co-founder and designer to find out more behind these inspiring pieces.
How long have you been a jewellery designer?
A long, long time – being a jewellery designer is the only job I've ever wanted to do.
I've been designing bespoke jewellery for my clients in Edinburgh for more than 20 years (via my Annie Smith stores). With my new brand, I Love a Lassie, I create beautiful, well-made pieces for a whole new group of people here in the UK but overseas too. It's very exciting.
Where did you inspiration come from when designing Antique Lace and Bawbee Coin collections?
Our designs are contemporary pieces with a nostalgic twist. Like many people, I love collecting little trinkets and treasures.  I wanted to capture some of my favourites in my jewellery designs and cast them in solid silver.
Our Antique Lace collection is cast from fragments of beautiful vintage lace that I discovered in a collector's attic.
Whilst our Bawbee Coin collection is cast from an original 1696 Scottish half-penny, or "bawbee coin", with its distinctive thistle. Like many Scots, this coin reminded me of my childhood and the much-loved nursery song: "Ally bally, ally bally bee, sittin' on yer mammy's knee, greetin' for a wee bawbee, tae buy some Coulter's candy".
How are all the pieces made?
I design everything myself in our jewellery studio in Edinburgh. Each piece is cast in solid sterling silver from the master design that I'll make by hand. I then hand finished every individual piece before the larger pieces are independently hall marked by the Edinburgh Assay Office using the traditional Edinburgh Castle mark.
Are there going to be more pieces available at Edinburgh Castle?
From the middle of June, a brand new collection that we've created exclusively for Historic Scotland will be going on sale in the Crown Gift Shop. This new collection is called 'Portcullis' and was inspired by the formidable gates that have protected Scotland's famous castles for centuries. The uncompromising beauty of the portcullis' iron grid work has been given a contemporary twist in this new range of necklaces, rings, earrings and bracelets, all cast in solid silver and offered in 18ct yellow gold vermeil.
What do you enjoy most about being a jewellery designer?
That people from all over the world wear and treasure our jewellery. We only work with precious metals, primarily sterling silver, so just like the memories and mementos that inspired them, our jewellery can be passed from generation to generation.
Next time you are visiting the castle be sure to pop in past our Crown Shop and take a look at these beautiful contemporary  pieces – they make the perfect gift!
If you are visiting Stirling Castle, "The Portculllis Collection" is available in the Palace Shop too.
 Author: Lisa Craig