Treat your dad this Father's Day!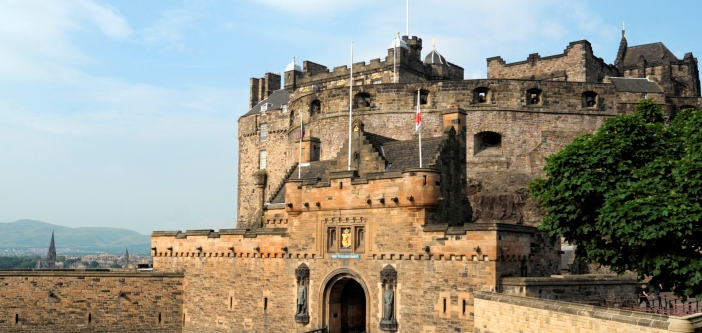 With Father's Day just around the corner, treat your dad to a day out at Edinburgh Castle on Sunday 21st June!
To kick it all off, we have a local choir performing in the Great Hall, and throughout the day we will welcome a member of Dr Elise Inglis' WW1 committee who will share their incredible tales.  Also, you have the opportunity to see the two rare Regimental Colours on display which were taken into the Battle of Waterloo by the 3rd Battalion the Royal Scots.
If a wee dram is your dad's thing, we have tastings of Bruadar & Columba Cream in our Whisky & Finest Food Shop. And don't forget our very own Edinburgh Castle 80 Shilling beer is now available too!
Stop by one of our café's while exploring the iconic castle, there is plenty to choose from at either the Red Coast Café or the Queen Anne Tea Rooms both serving tasty lunches.
Quote "Happy Father's Day", and the father in your group will receive complimentary coffee and cake at the Redcoat Café or the Queen Anne Tearoom.
Tickets for the castle can be bought on the day or online.
If you want to share your photos, you can on Twitter, Facebook & Instagram #edinburghcastle
Author: Lisa Craig