Waterloo Colours: Time Lapse Video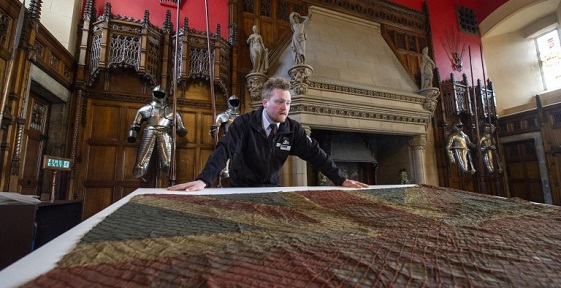 Today (30th April), saw two rare Regimental flags put on show in the Great Hall,  commemorating the 200th anniversary of the Battle of Waterloo. They will be on display until 31st August 2015.
Enjoy our time lapse video taken by our photographer of this morning's activity!

Book tickets now.