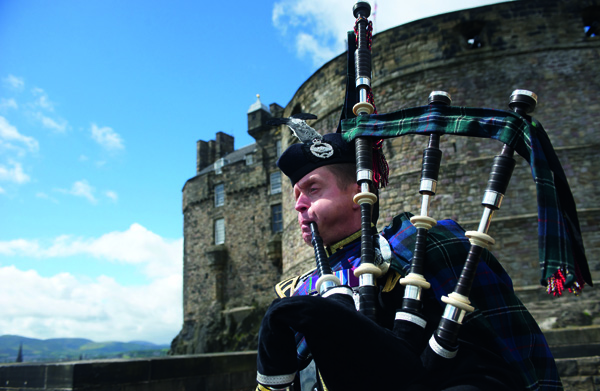 Love was in the air at Edinburgh Castle this Valentine's Day. Every year the significance of the day seems to grow. The team at the castle can't remember a year in recent history when someone hasn't proposed to their partner at Edinburgh Castle.
Did you, or your partner, propose this Valentine's Day? If you are one of the lucky ones now searching for that perfect, romantic wedding location, why not come along to our Wedding Open Day at Edinburgh Castle?
Held on Sunday 17th March 2013 between 11:00am and 4:00pm, it's the ideal opportunity to discover what we have to offer on your wedding day, as we showcase all five of our beautiful venues. These include the 12th century St Margaret's Chapel, the oldest building in Edinburgh, and the elegant Queen Anne Room situated in the heart of the castle in Crown Square.
If you're interested in attending, drop the weddings team an email, stating 'Wedding Open Day 2013', along with your name and how many tickets you will require, and they will issue you with free entrance tickets for the event.
You can find more information about weddings at Edinburgh Castle and the Wedding Open Day itself in our weddings section on the website.
Lynn Paddock, Weddings Team.
Edinburgh Castle