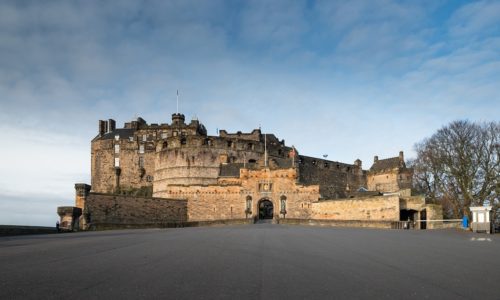 A warm welcome back to Edinburgh Castle
We are very excited that from Saturday 1 August we will be lowering the drawbridge and opening the gates to welcome back our visitors to explore the castle once again.
Edinburgh Castle is alive with exciting tales of its time as a military fortress, royal residence and prison of war. When you climb Castle Hill, you will walk in the footsteps of soldiers, kings and queens – and even the odd pirate or two!
We've put together this handy guide of what to expect as we re-open our doors on Saturday 1 August. All our external spaces are accessible to visitors along with some of your favourite highlights.
Keeping you safe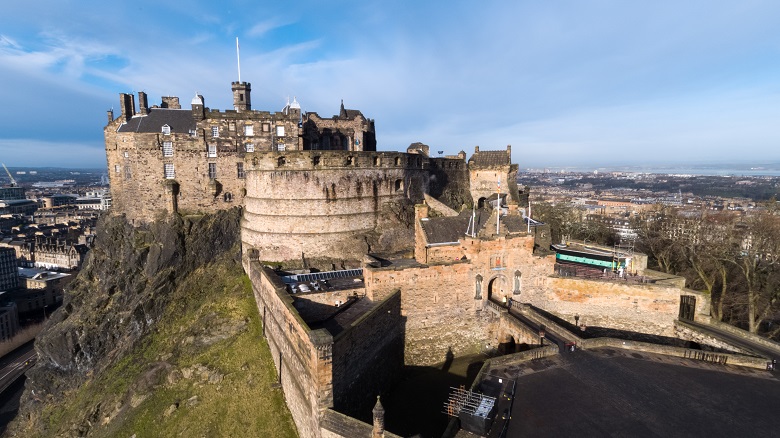 The castle has suffered more than its fair share of sieges. During the Wars of Independence, it changed hands many times. In 1314, the Scots retook the castle from the English in a daring night raid led by Thomas Randolph, nephew of Robert the Bruce.
As such, safety and security has always been key. The castle defences have evolved over hundreds of years. Mons Meg, one of the greatest medieval cannons ever made, was given to King James II in 1457. The Half Moon Battery, built in the aftermath of the Lang Siege of 1573, was armed for 200 years by bronze guns known as the Seven Sisters. Six more guns defend the Argyle Battery, with its open outlook to the north.
To make your visit as safe and enjoyable as possible and so you can get up close with the castle's history, we have put a series of "defences" and safety measures in place. We have followed Scottish Government and public health advice and 'We're good to go' accredited.
The majestic Great Hall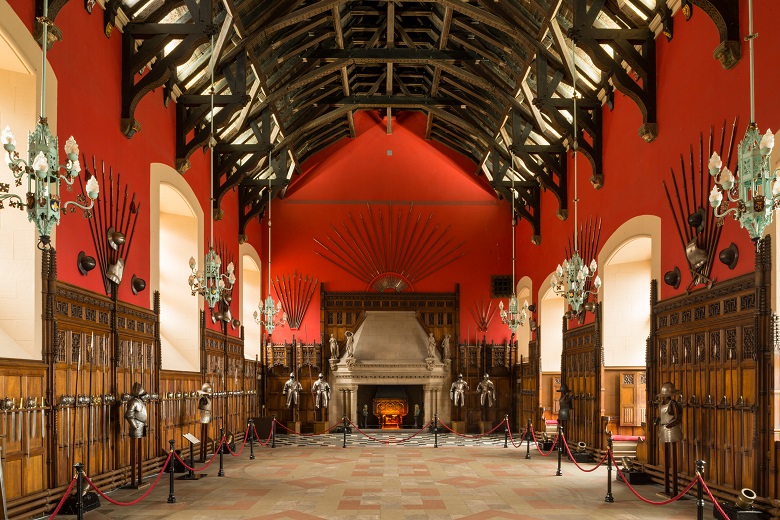 A wonder of medieval Scotland, the Great Hall was completed in 1511 for King James IV. The medieval hammerbeam roof is one of the most important in Britain. Scientific analysis has shown that the oak timbers were felled in Norway around 1510, and then shipped to Edinburgh. The stone corbels supporting the main trusses are carved with Renaissance symbols, the oldest surviving in Britain, including symbols of James's kingship and his amity with England and France.
Grand banquets and state events took place in the Great Hall. But James IV had little time to enjoy his new addition to the castle. The king was killed at the disastrous Battle of Flodden in 1513, fighting the forces of his brother-in-law King Henry VIII of England.
Restored to its medieval splendour, the Great Hall today displays weapons and armour that hint at its military past.
The oldest building in the castle and the city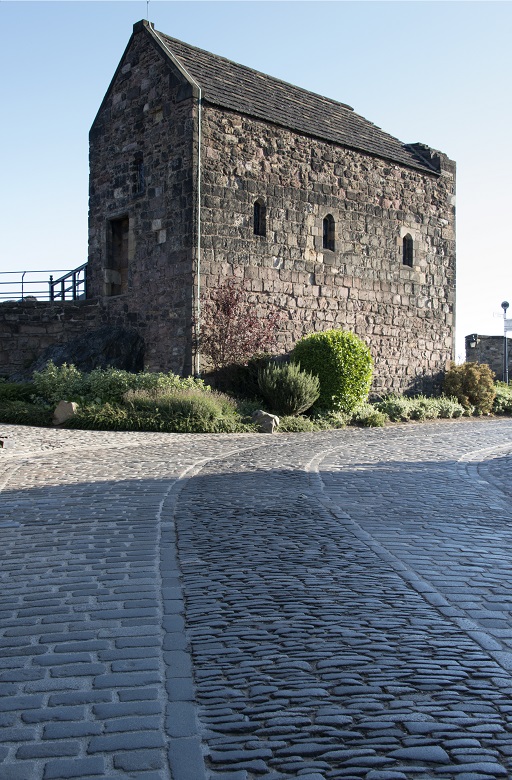 St Margaret's chapel is a beautifully serene building dating back to 1130. King David I built the chapel and named it for his mother, Queen Margaret, who was said to have performed many acts of charity.
She was canonised by Pope Innocent IV in 1250. Make sure not to miss it this August!
A beautiful memorial
The Scottish National War Memorial was opened in 1927 by the Prince of Wales. In medieval times, the north side of Crown Square was occupied by the castle church of St Mary.
David II reconstructed this as his Chapel Royal in 1366, possibly influenced by the erection of the splendid chapel at Windsor Castle, which he had seen during his long years of captivity in England.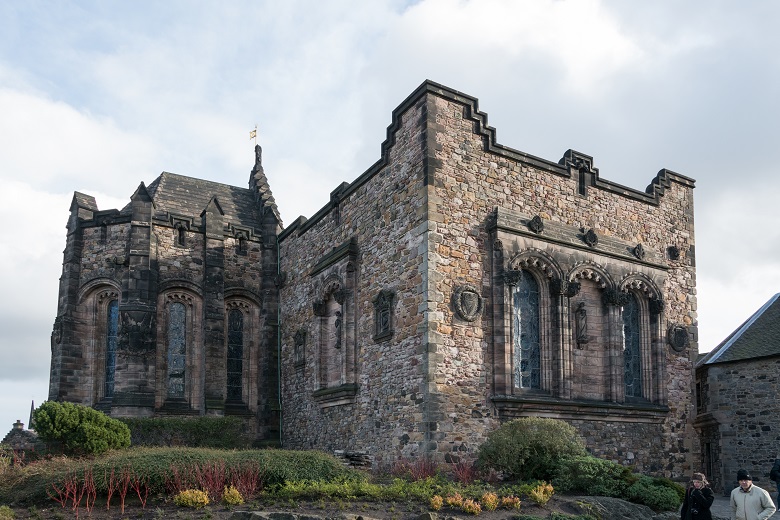 The exterior of the building is enriched with sculpture symbolising the 'Just War'. The animals in the windows and niches represent the Vices and Virtues; the figures on the Crown Square elevation signify Courage (mailed figure with sword and shield), Peace (a female figure with doves), Justice (blindfolded with scales and a sword), and Mercy (a warrior cradling a child). Above the entrance, the figure rising from a phoenix illustrates the survival of the spirit.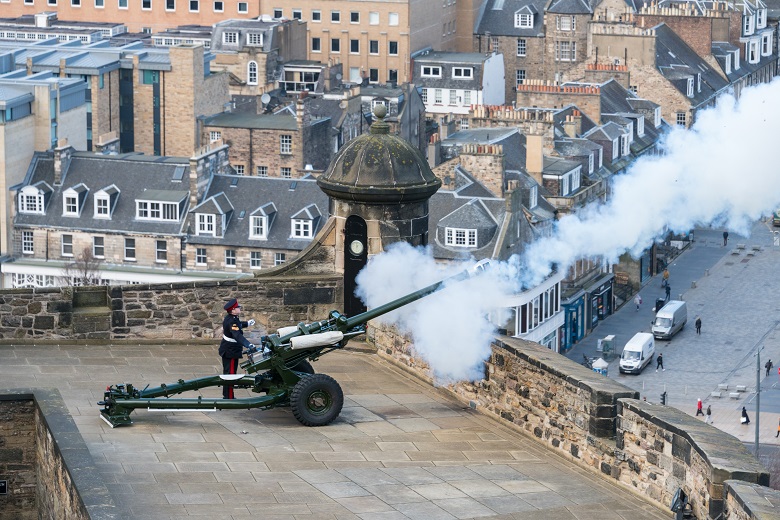 Don't miss!
Our famous time signal, The One o'clock Gun, has still been firing over the last few months. But if you haven't seen it firing before you are in for a treat! We will have physical distancing spots for visitors to watch the gun being fired bang on 1pm – you can set your watch by it!
You can also view the mighty Mons Meg, an incredible siege cannon which during her time was seen as cutting-edge technology. Given to King James II in 1457, the six-tonne siege gun could fire a 150kg gunstone for up to 3.2km (2 miles).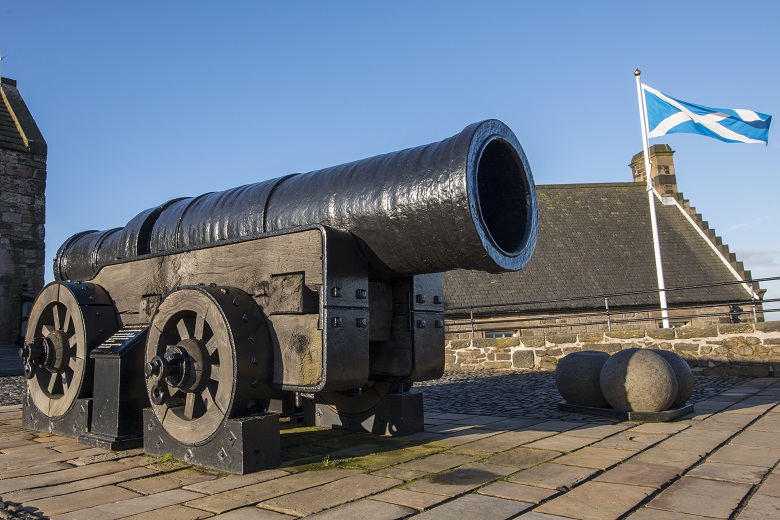 In need of re-fuelling?
After all your exploring you are bound to need some refreshments!
Our Redcoat cafe will be offering a reduced takeaway menu including cakes, hot drinks and family lunch deals.
If you need a sweet treat our ice cream van will be parked on the esplanade alongside our Red Truck serving drinks and snacks.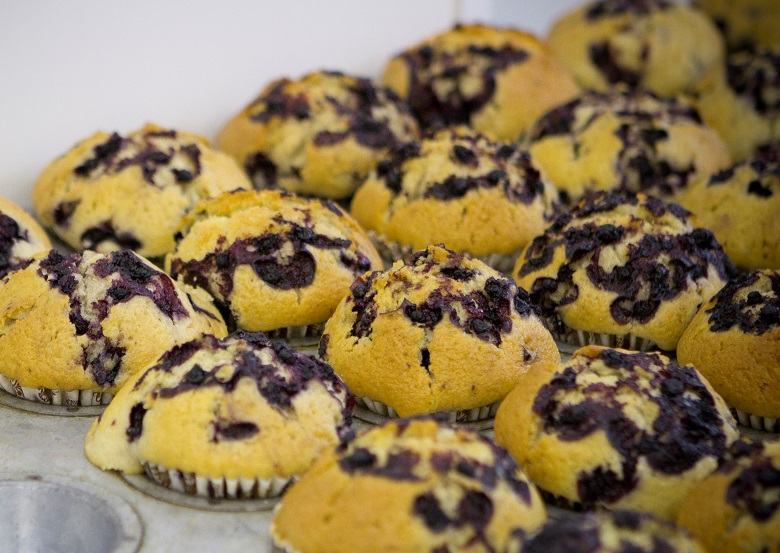 Keep your eyes peeled for more….
Over the last few months, we know how keen you have been for us to re-open. We hope to have more internal spaces at the castle re-opened by the end of August, which of course will be in line with Scottish Government and public health guidance.
For ticketing information and the safety measures we have in place and if you'd like to visit more Historic Scotland sites visit www.historicreopening.scot
We look forward to seeing you all soon!