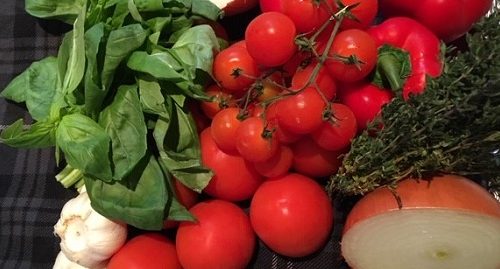 What's for dinner? It's a soup-prise!
"Soup is a universal foodstuff, eaten all over the world and it is a dish that is probably as old as cooking itself. It has been a staple dish for thousands of years. It is easy to prepare, economical and can be hugely varied depending on the ingredients available.
"In the medieval period soups – or sops – were often served as the second meal of the day after a full day's work as a lighter meal in the early evening. This may be where we get the phrase 'supper' from. It was tradition to eat the soup with bread, with lumps of bread often soaked in the broth or used to mop up the liquid at the end.
"Similar to soup, and another very common dish, was pottage. Pottage was often made with grains or cereal as a base and sometimes made with what may seem like unusual flavour combinations to us today. Eggs, cereal, grains and breadcrumbs would be used to thicken broths and bulk out the soup.
"It is believed that soup may have been the foundation for the first public restaurants in 18th century Paris. Soups such as broth, bouillon and consommé were known as 'restoratifs'. This word eventually came to be used as the name for public dining spaces where these dishes were served, the word from which we derive 'restaurant'."
Now that you know the origins of soup, why not make our chef at the castle's red pepper and tomato soup?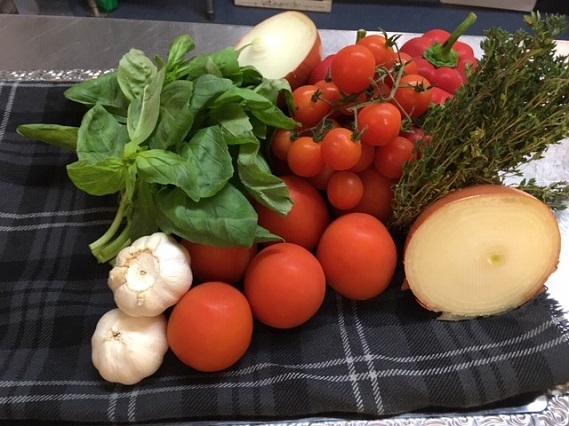 Red pepper and tomato soup recipe
Ingredients:
1kg of plum tomatoes
300g tin of chopped tomatoes
1 white onion
150g piquello peppers
4 red peppers
3 cloves of garlic
30g chopped basil
400ml olive oil
1 tbsp. sea salt
8 sprigs of thyme
2 litres vegetable stock
Extra virgin olive oil
Method:
Cut tomatoes in half lengthways season with sea salt and leave in a bowl for 1 hour.
Drain the tomatoes place on a tray and sprinkle with half the chopped garlic and sprigs of thyme roast in the oven for 45 mins at 150°c.
Sauté onions till soft in olive oil add the red peppers till soft then the rest of the garlic then the piquello peppers, tinned tomatoes and roasted tomatoes.  Cover with vegetable stock and simmer till cooked out.
Add basil and cook for 5 more mins then blitz pass through a chinois (conical sieve with an extremely fine mesh) and season to taste.
Garnish with extra virgin olive oil, basil and crusty bread.
Bon Appétit!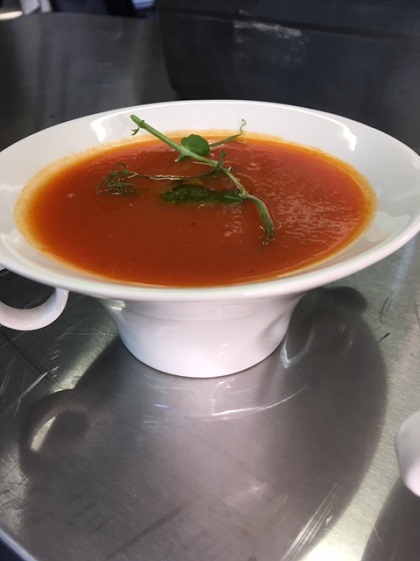 We'd love to see your photos of you making and enjoy this delicious recipe!  Share them with us using #EdinburghCastle.
Or next time you are visiting the castle stop by our Tea Room or Redcoat Café and enjoy some of the delicious meals our chef rustles up!