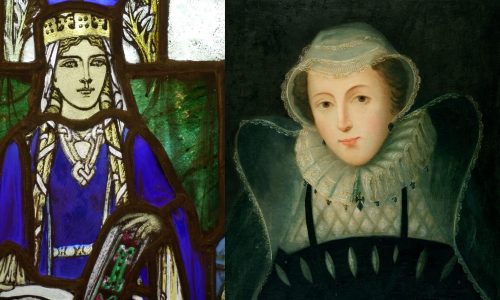 Women at Edinburgh Castle
Outstanding and extraordinary women, such as those in this blog, are well documented, but so many women have gone unnamed. From ladies in waiting to laundresses and ale wives, governor's wives to nurses in the military hospital, far more women will have been part of the castle's history than have ever made it into written sources.
Mary Queen of Scots
Perhaps the most well-known woman in Scottish history. While Mary travelled widely across Scotland, she visited Edinburgh Castle on a number of occasions. Two momentous events in her short reign are connected to the castle.
Mary celebrated her return to Scotland in 1561 like a true Renaissance monarch. The event began with a state banquet in the Great Hall at the castle, followed by a royal gun salute. She then made her way down the Royal Mile to Holyrood at the centre of a grand theatrical procession.
Several years later, Mary sought the security of Edinburgh Castle as a fitting place for the birth of her child. On 19th June 1566 following a long and difficult labour, Mary gave birth to a male heir, the future king James VI. The tiny room where Mary gave birth can be seen by visitors to the castle today – it was decorated by James VI as something of a shrine to his birth.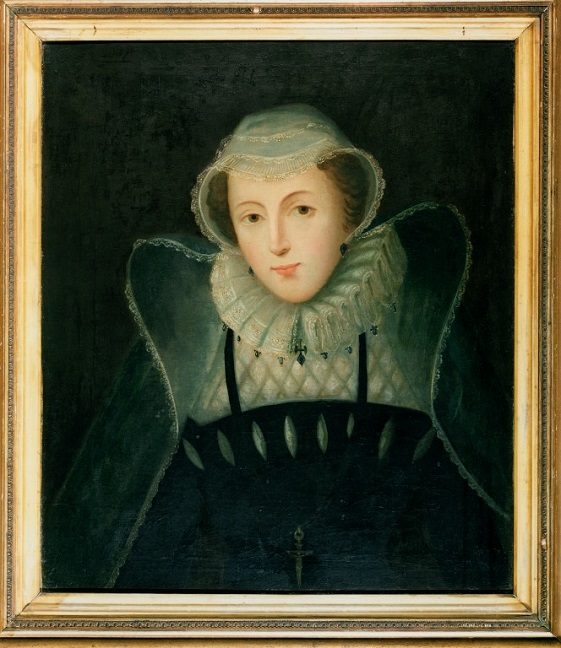 Mary of Guise
Mary of Guise ruled as Queen Regent in Scotland from 1554 until her death in 1560, ruling on behalf of her daughter, Mary Queen of Scots. She was a central political figure and an intelligent and astute leader during a period of great political and religious turmoil.
In 1560 Mary of Guise fell ill at Edinburgh Castle, while the castle was under threat of siege and English forces held much of Edinburgh and Leith. She died on 11th June 1560 but the political situation was so volatile that her body lay in a coffin in St Margaret's Chapel for many months before being moved to France in March 1561.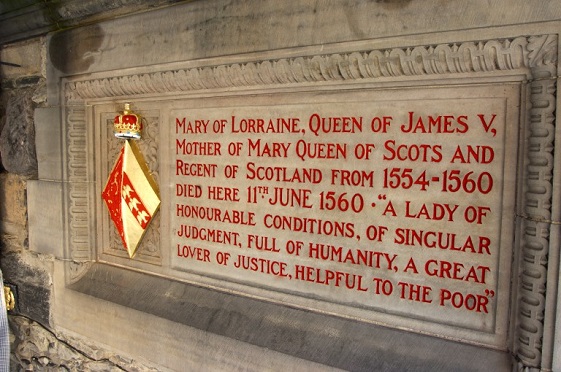 Saint Margaret
The oldest surviving building in Edinburgh is the castle's St Margaret's chapel – dedicated to Scotland's saintly queen.
Margaret was an English princess. Born and raised in exile in Hungary, she returned to England aged about 10. Forced to flee after the Norman invasion of 1066, she took refuge at the Scottish court. She and the king, Malcolm III (known as Canmore), were married in 1069 or 1070.
In November 1093, Margaret fell gravely ill at Edinburgh Castle when her husband was away fighting the English in Northumberland. Margaret died soon after hearing the news that he had been killed, along with their eldest son. Her son, David I, built St Margaret's chapel in her honour. Known for her many acts of piety, she was made a saint in 1249.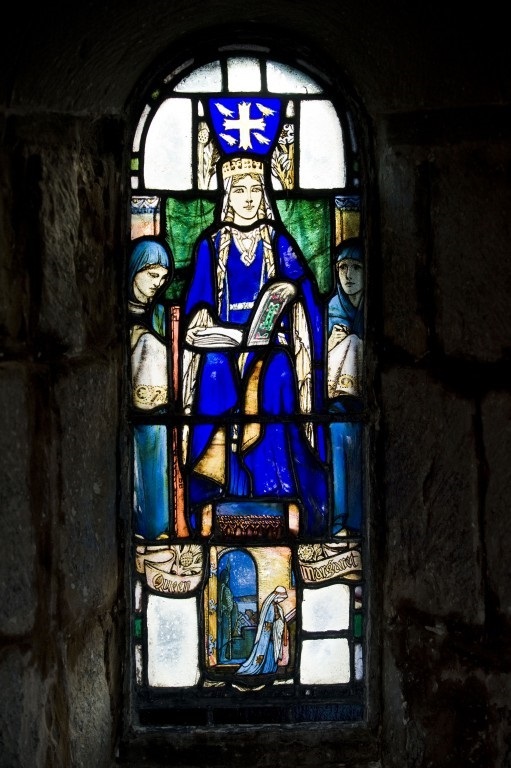 Lady Margaret
A fascinating but little known figure is Lady Margaret, daughter of James IV. Despite being an illegitimate child, she was styled as Lady Margaret and treated almost as princess in her own right.
Around the age of 10 Lady Margaret became a prominent resident at castle. Two girls of a similar age from Africa, known as the 'Moorish lasses' who became her ladies in waiting.
Together, these three women had a high profile at court. They received a healthy allowance from the Crown: Treasurer's Accounts detail Lady Margaret's fine gowns, gifts of beads, and shoes for all occasions.
Alice Meredith Williams
An altogether different figure, British sculptor Alice Meredith Williams shaped the castle in its much more recent past. She was an incredibly talented woman: a sculptor, decorative painter, illustrator, and stained glass designer. She had a key role in the design and creation of the Scottish National War Memorial.
Many years of her life were spent working on public and private memorials to the women and men who lost their lives during the First World War. She designed twelve sculptural pieces for the memorial. This includes the shrine which contains a steel casket at its centre, containing the Rolls of Honour listing the names of all those Scots who died.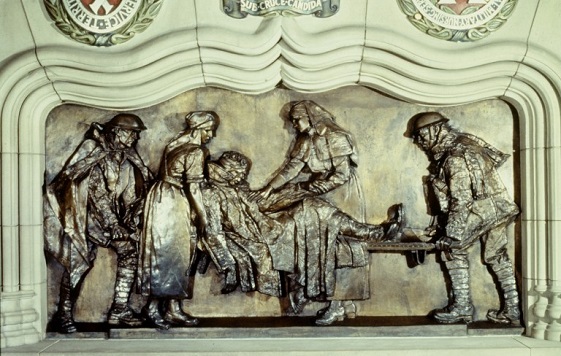 Next time you are at the castle think about the famous women's footsteps you are following in. We'd love to hear all about it share with us using #EdinburghCastle