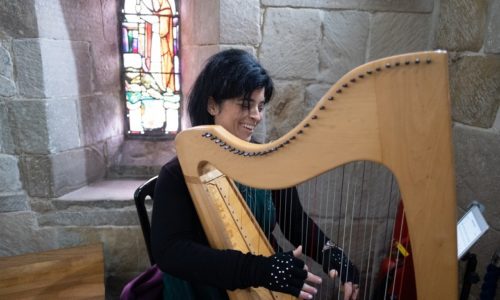 Meet our Clarsach player!
A Clarsach, or Gaelic harp is one of Scotland's oldest national instruments. We've interviewed Toni Russell, one of our favourite musicians who plays at Edinburgh Castle for our corporate and wedding guests. Read on to find out why you should consider adding the Clarsach to your next event.
How long has your business been going and what do you offer?
I have been playing the Clarsach at events in Edinburgh Castle since 2011, including weddings, corporate functions, shows, birthday parties, recitals and dinners. The instrument can enhance any event in Scotland by bringing its light and traditional tones; I can create and change the atmosphere by choosing to play the right piece of music at the right time. The Castle is a wonderful location to play in.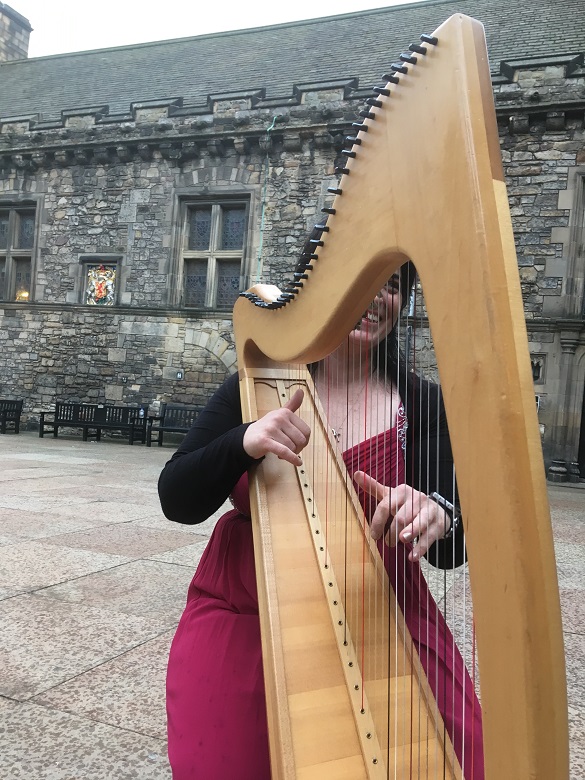 When did you first start playing the clarsach and why?
I grew up in Oban where traditional Scottish music was a big part of the culture. Whilst at school I found a Clarsach hidden in a cupboard and just started playing. I taught myself and I fell in love with it – it came easily as I already had musical knowledge from playing the violin and piano.
Within a year of learning to play I started performing at local events. Now equipped with a BA Applied Music degree from Strathclyde University, I haven't looked back since.
What is your favourite song to play?
Each event suits different pieces of music and so the Clarsach enhances events in various ways. During a dinner, I opt for pieces that are easy listening, like songs from films. When playing at a wedding, the couple usually ask for songs in advance, which can be anything from traditional Scottish tunes to something by Coldplay.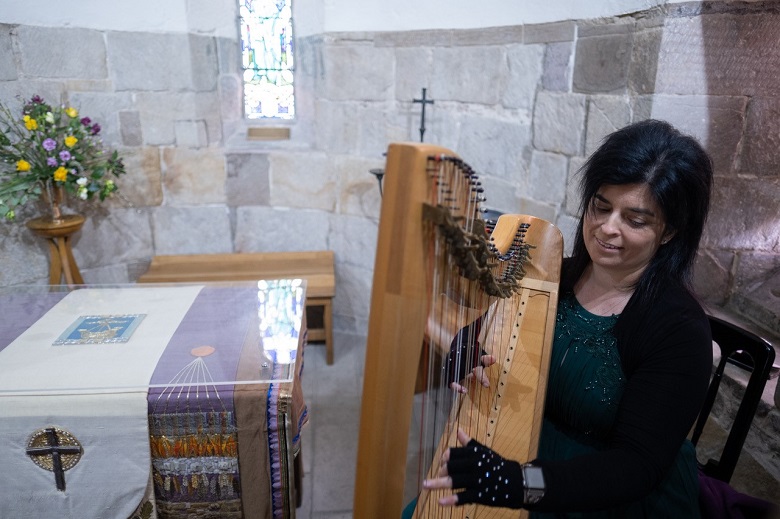 Frequently requested songs are "Can You Feel the Love Tonight" by Elton John, and more recently, "Rewrite the Stars" from the film The Greatest Showman. I am always happy to take requests and play whatever the guests want to hear.
What is the most memorable event you've worked on at Edinburgh Castle?
One stand out event was when a returning client asked me to play for his partner's birthday party. To everyone's amazement, including mine, the "birthday party" turned out to be a surprise castle wedding! I played the Clarsach throughout the event and it was brilliant to be part of their unexpected, but special day.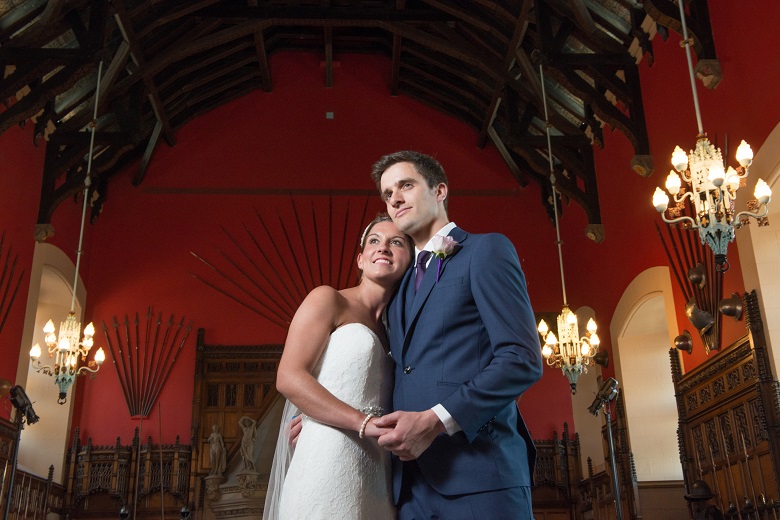 What is your favourite thing about Edinburgh Castle?
I enjoy playing in all the rooms in Edinburgh Castle; the Jacobite Room has an amazing view and the Gatehouse is a brilliant setting for a wedding, so it's a pleasure to play in there.
The Queen Anne Room has the most amazing acoustics for the Clarsach; if I ever record a CD again I would want to do it there as playing in the corner creates the best sounds.
Edinburgh Castle is a really special location to play and being a part of so many special events feels like a privilege to me.
If you are looking for traditional Scottish music to make your next event go down in history, Toni is available to play at the castle. For enquiries please contact our team: functions@hes.scot.