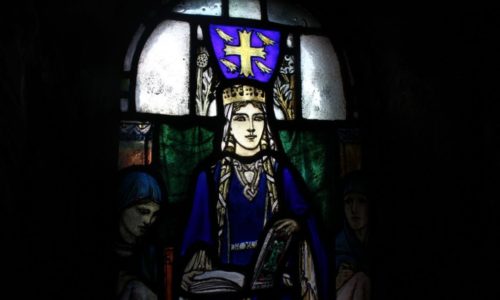 The Meeting of Margarets at Edinburgh Castle
St Margaret's Chapel within Edinburgh Castle is the oldest surviving building in the city. Today, as well as being one of the highlights of a tour of the castle, it is used for celebrations and special services, most often weddings. But did you know that once a year it plays host to one very unique event – a gathering of Margarets from across the globe?!
A Chapel for an Exiled Princess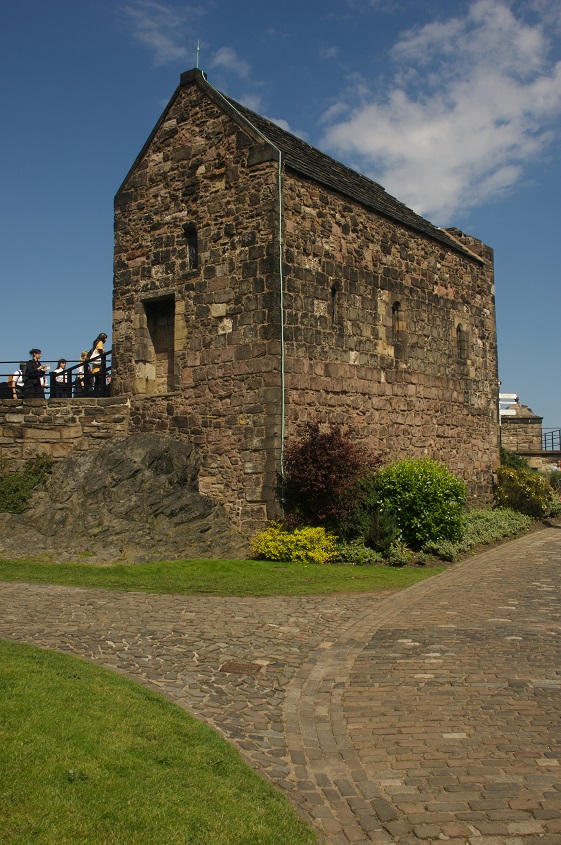 St Margaret was born in Hungary and came to Scotland in 1068. She subsequently married the King of Scots, Malcolm III. Margaret lived her life according to Christian tradition and did much for the poor and disadvantaged. She was canonised in 1250.
You can find out six fascinating facts about St Margaret's life over on the Historic Environment blog.
David I built St Margaret's Chapel in Edinburgh Castle in memory of his mother around 1130.
The chapel fell into disuse after the Scottish Reformation. In the 16th century, it was used as a gunpowder store. But it was restored to its former glory in the 19th century. Today, it is a small and intimate space. Many couples choose to marry in a small but atmospheric ceremony for up to 20 people. This can be combined with a catering offer in other venues within the Castle.
A Meeting of Margarets 
You will always find fresh flowers in the chapel, which are provided by the St Margaret's Chapel Guild. All of the members of the Guild are called Margaret and they work with Historic Environment Scotland to maintain the chapel.
For many years our large events space, the Queen Anne Building, has played host to the annual AGM of the Guild. Attended by around 100 members, the meeting is held on 16 November, the anniversary of the death of St Margaret. It includes special services within the chapel itself. They're led by the Guild's President, historically the Minister of the Canongate Kirk.
It's a fantastic opportunity for this large and unique group of Margarets, who are based all over the world, to meet together!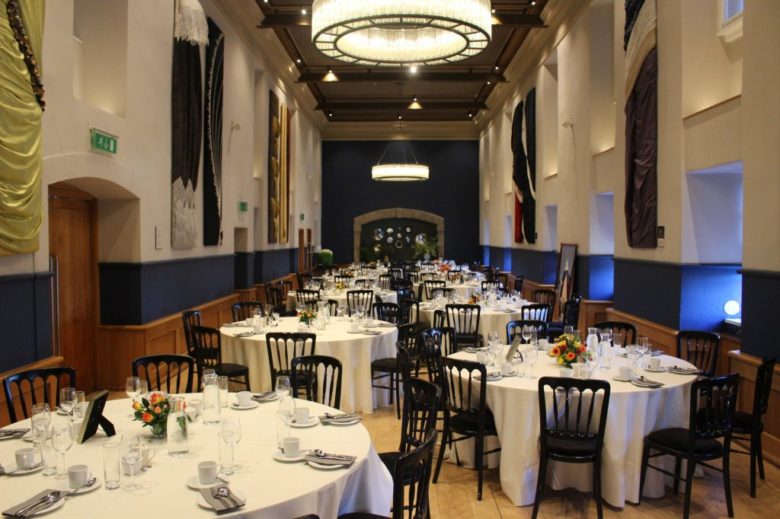 The Queen Anne Building
Of course, it doesn't have to be a historic Guild meeting and you don't have to be called Margaret! The Queen Anne Building can host up to 120 for a gala dinner or 170 for a drinks reception. It's the ideal space for any meeting.
There's room for a reception within the bar area and the large room itself has plenty of space for decorated tables and speeches. Just like those many Margarets, you and your guests can enjoy the opportunity to catch-up and enjoy the excellent catering provided by our partners, Benugo.
To book an event within Edinburgh Castle or another of our historic venues visit our website or contact our events team at functions@hes.scot