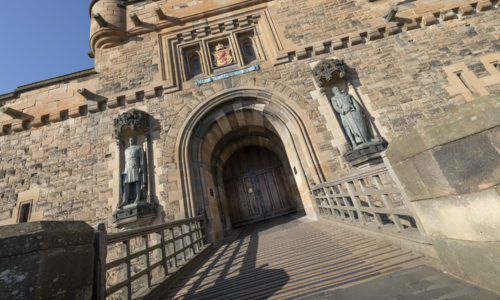 Edinburgh Castle steward shares top visitor tips
I'm Laura and I've been working at Edinburgh Castle for almost two years. As you can imagine, my first year at the castle was quite different to the last one! I can confirm that we're just as excited about the castle opening its doors again as you are!
Obviously things will be a bit different for our visitors when we open our doors once again, so I thought I'd share some top visitor tips to help make the most of your visit when you come to see us.
Working at Edinburgh Castle
As an Admissions Assistant at the castle, you could find me anywhere in the castle grounds. I could be at the Esplanade helping visitors print their prepaid tickets off at our kiosks, or at the audio guide booth, handing you the audio guide and telling you how to get it to work. You might even catch me in the Redcoat Café (currently closed but reopening soon) on my break, getting myself a tasty scone and a hot cup of coffee. There's no better way to start the day, especially if you're working outside!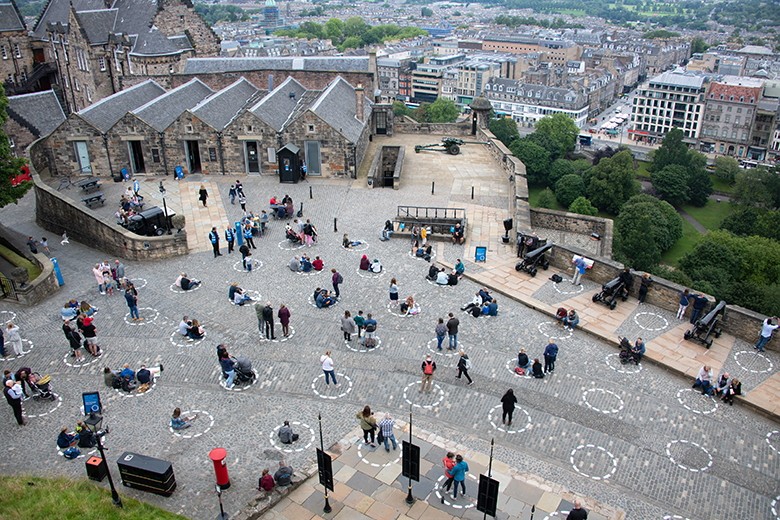 One of my favourite things about my job is getting the chance to have a chat with visitors. I've met so many people from all over the world, and I look forward to meeting more in future. One of my favourite occasions was getting recorded saying some Scottish words so they could let their granny back home hear a Scottish accent. We're here if you want advice on which sites you should visit next (check my previous blogs for my personal favourites), where in Edinburgh you can get some nice food, or, of course, if you want to know more about Edinburgh Castle.
Visitor tips for making the most of your day
Now, of course things have changed since the pandemic hit. We did reopen for some months after the first lockdown, and I have some tips for you to make the most of the new guidelines for visiting.
Book before you come
Firstly, please book your tickets in advance. Edinburgh Castle has allotted time slots for entry. You can arrive at any time within your 30 minute time slot and once you're inside the castle you can stay as long as you like until closing time. Managing visitor numbers like this helps to make sure you have space to socially distance and helps keeps everyone at the castle safe.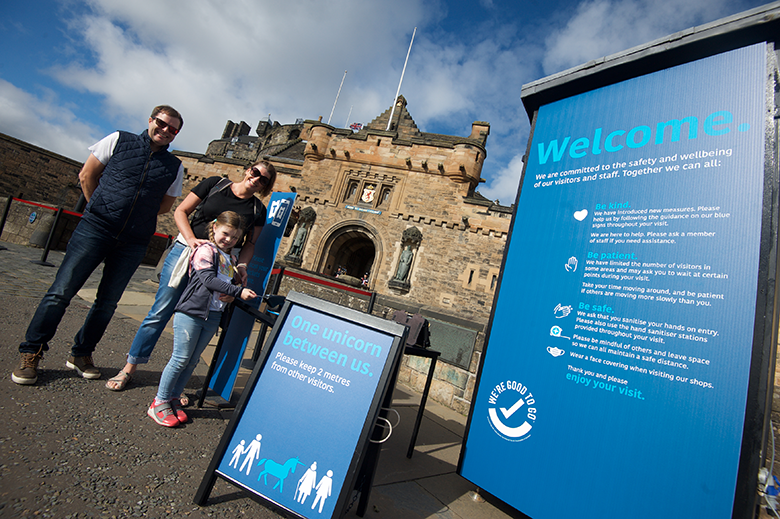 If you have a printer, you can choose to print your tickets at home. This is the quickest way for us to check your booking and scan you into the castle. If you don't have access to a printer, you can choose to collect your tickets on arrival from our kiosks.
Wear a mask
If you're able to wear a facemask, please bring it with you. You don't need to wear one in the outdoor areas of the castle. However, if you want to marvel at places like the Great Hall where banquets and state events would have been held, then you'll need to pop your mask on. Head to our website to find out which areas of the castle will be open for your visit.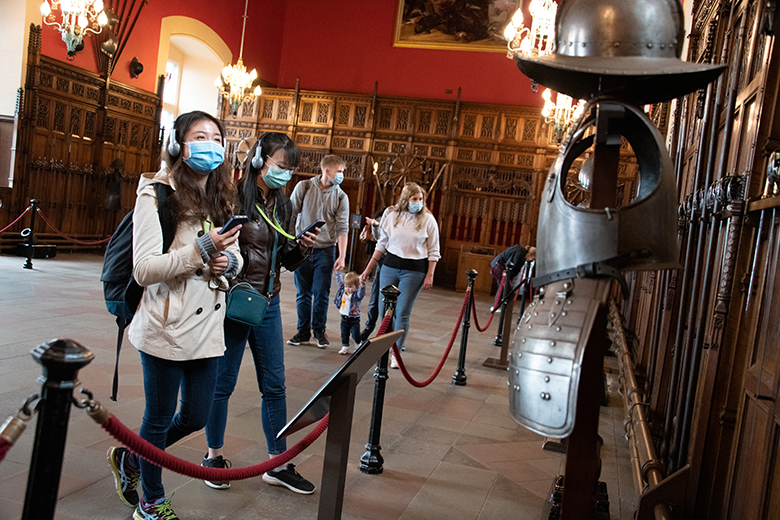 Bring your smartphone
Whether you want to tune into our audio guide or experience brand new digital interpretation of the castle, be sure to pack your smartphone and check it's got plenty of battery and data!
Our Interpretation Team have been hard at work over the last year adding lots of new information and stories to the castle – digitally! Simply scan the QR codes around the castle to unlock interesting snippets of information or explore parts of the castle that are currently not accessible to visitors.
Early last year, we launched a brand new star studded audio guide! If you're keen to get the castle lowdown from an array of well know voices, historians and specialists who work in the castle, then make sure to pre-book your audio guide when you buy your ticket.
You'll need to bring your smartphone with you to download and listen to the guide on the day. And don't forget to pack your headphones! Or, you can pick up an audio device from us if you prefer.
Say cheese!
Lastly, if you want to get some memorable snaps of yourself at the castle, I'd recommend in investing in a good selfie stick. This will help you to get some great photos of your visit without having to ask anyone else to handle your phone.
Most importantly, though, if you have any questions whatsoever, please do not hesitate to ask myself or any of my colleagues. We want you to enjoy your time with us, and we look forward to welcoming you back over the drawbridge soon!
If you're still not able to visit quite yet, why not join us virtually with our virtual castle tour.